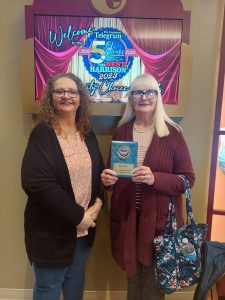 All Seasons Florist And Greenhouse opened its doors in 1988 and owner Barbara Vance said she started out with no previous experience, only a calling she felt she must answer.
"We were just looking for a business to open and the florist closed down in Shinnston and we thought, 'Why don't we be florists?'" Vance said.  "(We) had no idea, knew nothing about it. So I just prayed for God to show us, and people from the church came down when we were first opening and prayed for us, and we dedicated our business to God, and God showed me how to make the stuff."
Her sister joined her several years later, and together they've run the family owned and operated business, located at 600 S Pike St. Like her sister, Laura Templeton said she had never really seen herself as a florist before joining Vance in her business.
"I was only 25 when I started," Templeton said. She said that she learned how to make the arrangements from Vance and has been working by her side ever since.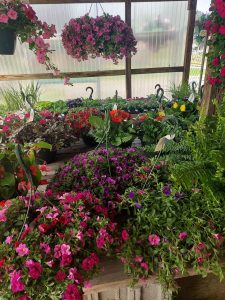 All Seasons offers an array of flower arrangements for many occasions, as well as silk flowers, wreaths, lanterns, balloons, stuffed animals and candy. According to Vance they offer, "a little bit of everything." Pick-up and delivery are both available.
All Seasons also won best florist in Harrison County this year for WV News' Best Of Harrison County contest.
Templeton said her favorite part of the job is the people. "The regular customers," she said. And according to the sisters, they continue to have returning customers from both in and outside the county.
"Once a year we have people from New Martinsville who come down here," Vance said. "Lots of people call from out of state, and we have customers from all over the country."
All Seasons is open Monday-Saturday, 9 a.m. – 5 p.m. except for on Saturday, when it closes at 2 p.m.