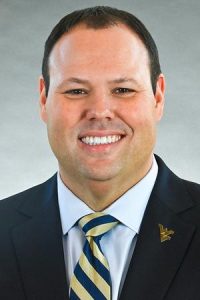 This past week West Virginia University announced the new head coach of the women's basketball program. West Virginia University Vice President and Director of Athletics Wren Baker named Mark Kellogg as his choice to replace Dawn Plitzuweit. It was the first significant hire for Baker and it wasn't an easy decision for him to make.
As soon as Plitzuweit resigned, utilizing the one and done option, former WVU Women's Head Coach Mike Carey declared his desire to return to his old post. What seemed like a dream come true for Mountaineer fans turned out to be a nightmare for Baker. The voice of a fanbase carries substantial weight and should be a consideration in the hiring process. There are several factors that go into any hire and decisions are difficult and that is why Baker is paid the big bucks ($1.1 million per year for six years) to make them.
Kellogg comes to Morgantown with impressive credentials. An overall 445-120 record makes him the sixth winningest D1 active coach in the country (by percentage) and has been a frequent participant in postseason play. In his last eight seasons, Kellogg has run the show at Stephen F. Austin, compiling a 185-55 record. Kellogg has won 23 games or more in each of the last seven seasons and his teams have never had a losing season. He also has been to the big dance nine times which carries more clout now more than ever.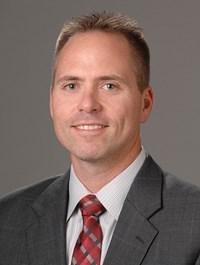 Since we are crunching numbers, let's take a look at the Mike Carey resume. His overall record is 735-341. His 447 wins at West Virginia are a few more than Kellogg's career total and make him the all-time winningest coach in WVU women's basketball history. In 21 years at the helm of the program, Carey guided the Mountaineers to eleven NCAA tournaments. Carey had 14 seasons of at least 21 wins and from 2007-2019 had a program record 13 straight postseason appearances.
Baker had a rough decision to make and he didn't have the luxury of extra time to make it. He had to move quickly and he pulled the trigger in a prudent amount of time. Baker showed his commitment to the university a few weeks ago when he and his wife donated $100,000 to support the Mountaineer Athletics Club. Money talks, and because of that, Baker didn't have to say a word.
Since we are on the topic, Kellogg is set to make $550,000 this year and it will increase $25,000 each year through 2028. The five year deal works well for both parties. It gives Kellogg adequate time to implement his system and recruit the players needed to execute it properly. Baker is provided enough time to fairly evaluate Kellogg to determine if he is the right man for the job.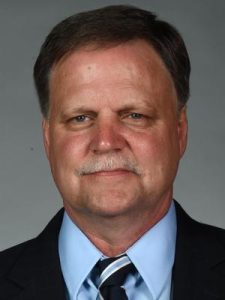 Carey proved over the course of time that he could run the program because he was the man that built it. When he took over, the cupboard was bare, and the Mountaineers were 11-44 in the two previous seasons combined. WVU fans will be forever grateful for what Carey did with the program. There will never be a question about his love or loyalty to the university. He built the program with blood, sweat and tears.
Here is to the hope that Kellogg does the job and does it for a long time. I wish him the best of luck and we should support the new coach in every way possible.
As for Carey, my hope is that he is back on the sidelines soon. There are several more players that deserve to be coached by a true legend of the game. Let's shoot for 1,000 wins.
That will do it for now. Until next week.. take care and God Bless!