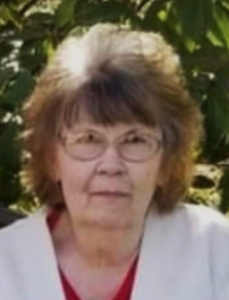 Betty Lou Mayle Oldaker
Betty Lou Mayle Oldaker, 81, of Shinnston passed away on Saturday, April 1, 2023 at United Hospital Center with her family by her side. She was born February 11, 1942 in Peora, a daughter of the late George D. and Audra Nay Mayle.
She is survived by her loving husband of 59 ½ years, Ray Edward "Butch" Oldaker. Butch was her rock and devoted caretaker who tended to her every need.
Betty is also survived by her children, Lisa Caloccia and husband Darren of Clarksburg; Debbie Norman and husband Mark of Mt. Clare; Donnie Oldaker and wife Shellie of Shinnston; and Regina Wolfe and husband Dan of Shinnston; her grandchildren, Corey (Jessica) Raad of Fairmont; Kayla (Darren) Forquer of Morgantown; Carly (Korbyn) Raad of Weston; Zack (Morgan) Norman of Lost Creek; Amanda Caloccia of Morgantown; Sarah Caloccia of Morgantown; Brooklyn Oldaker; Evan Oldaker; and Haley Wolfe, all of Shinnston; great-grandchildren, Cameron Payton; Raylynn Payton; Danielle Forquer; Hunter Raad; Kinsley Raad; and Jenson Tallarito; as well as several nieces and nephews; and her long-time friend, Carol Sears Wolfe of Oklahoma.
In addition to her parents, Betty was preceded in death by her infant son, Kevin Oldaker; her siblings, Jean Dunlap; AnnaLee McCoy; Vada Mayle; and George Mayle; as well as Mollie Oldaker.
Betty loved being a wife, mother, and mammy. She enjoyed listening to 50's and 60's music, especially Fats Domino. Betty loved animals and always wanted to take in stray kittens. She will always be remembered by her family and friends for having a big heart.
There will be a private family service. Online memories and condolences can be extended to the family at www.perinefunerals.com.