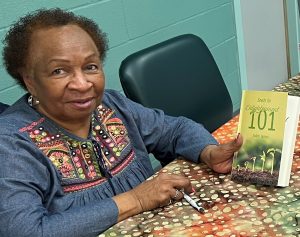 JoAnn James' Book Talk on her book "Seeds for Enlightenment 101" will be held on Wednesday, May 17 at 11 a.m. in the Kinley Café.
The Book Talk will be hosted by the HCSC Book Club and co-sponsored by the Harrison County Senior Center and the Cultural Foundation of Harrison County.
For more information on future Book Talks, contact Book Club facilitator Bill O'Field at 304-623-6795.