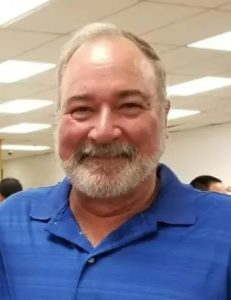 Charles Edgar Wade
Charles Edgar Wade, 65, of Wallace passed away suddenly on Friday, November 3, 2023 at his residence.   He was born July 19, 1958 in Clarksburg, a son of the late Arlie Wade Jr. and the late Clara Belle Oldaker Wade. Also deceased is his brother-in-law, Thomas (Tom)Swiger
He is survived by his siblings, Arlene (John)Jenkins and children, John Jenkins Jr., (Lynn), Wallace and Tammie (Jay) Earnest, Lumberport; Carolyn (David) Miller, and children David Miller Jr., (Erin), Dustin Miller; Donald "Bud" Wade, and children Donald Wade, Charles Wade (Melissa);  Peggy Swiger and children Becky Swiger, Paul Swiger (Megan); and Kathleen Paugh (Tom) and children, Elijah Paugh (Paige), Jacob Paugh (Caitlyn), and Judah Paugh (Anastasia); and Christopher Wade (Becky) and children Christopher Wade (Taylor), Nicholas Wade (Brittany), Cameron Wade (Analee), and Breanna Wade (Caleb), Many great and great-great nieces and nephews.
Charles was employed at Dan Cava Toyota, Fairmont and previously at Star Motor and Rom Rog.
Charles loved hunting and riding his buggy.  He belonged to Bear Mountain Buggy Club. He loved all his nieces and nephews and was Known as "uncle Chuck" to everyone.  He hosted all the family holiday dinners.
Friends will be received at the Harmer Funeral Home, 300 Pike St., Shinnston from 4 pm to 8 pm Tuesday.  A funeral service will be at 11:00 am Wednesday, Nov. 8, 2023 with Pastor James Burton officiating.  On line memories and condolences may be shared at harmerfuneralhome.com.