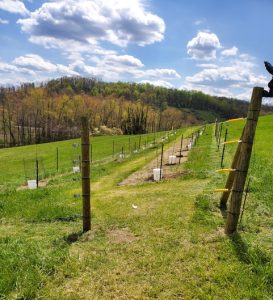 By Erin Beck 
Editor
Two fruit pruning classes are scheduled in the region, one in Clarksburg on April 2 and one in Philippi on Saturday.
The Harrison County Extension master gardeners will meet on April 2 from 11 a.m. to 1 p.m. for a free pruning workshop.
Mira Danilovich, West Virginia University Extension horticulture specialist and master gardener coordinator, will discuss pruning equipment and demonstrate pruning techniques, according to a press release. Pruning fruit trees will be the focus, but Danilovich can answer other pruning questions.
Plan to arrive at Harrison County Recreation Complex by 10:45 a.m. to carpool to the workshop location at Pearl Arnett's in Clarksburg. In case of poor weather, the workshop may be canceled. To sign up, visit https://tinyurl.com/HCPruning. You can also contact the Harrison County Extension office at 304-624-8650 or email jefriend@mail.wvu.edu.
Adaland Mansion in Philippi is also hosting a similar free workshop, also supported by WVU's Extension Office, according to a press release. That class will be held on Saturday, March 19 at 1 p.m. 
Attendees are asked to bring their own pruners and to show up at the orchard which is just beyond the barn on the road to the mansion.
For more information about Adaland Mansion visit www.adaland.org and Adaland Mansion at Philippi on Facebook.