By Maralisa Marra
A former director of the Bice-Ferguson Memorial Museum who served on the board for 18 years was removed from her position during last week's City Council meeting July 11.
"I was blindsided," said Maxine Weser, who was a member of the museum board from 2004-2022. 
She also served as director of the museum for eight years.
"I worked hard at it," she said. "I enjoyed it."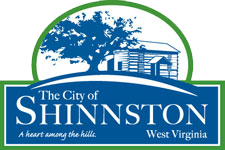 Council voted on board appointments for the new fiscal year. All board members up for reappointment and new appointees were approved, except for one position on the Bice-Ferguson Memorial Museum Board. 
The museum board recommended the reappointment of Woody Maley and Maxine Weser. Councilmember Maryann Ferris made a motion to reappoint Maley and Weser; however, Councilmember Patrick Kovalck made a motion to appoint James Coulter instead because of his interest in the position. 
Council discussed the idea of appointing three members to the museum board, but Ferris noted that there is an ordinance that says the board is limited to two members. 
Ferris' motion died due to a lack of a second. Kovalck made a motion to reappoint Maley and appoint Coulter, and the motion was passed. Ferris noted that she opposed and said, "You have just voted to eliminate the museum board's treasurer and secretary." 
Ferris said to Council that they did a disservice to the museum board by not reappointing Weser. 
Weser said she doesn't plan to let the loss of the position affect her engagement with the museum. 
"I loved the museum, and I still do, and I'll still attend programs," she said.
Serving on the museum board in 2004, she said there were two rooms downstairs that had just drywall ceilings and HVAC systems. She transformed the rooms.
"Every case, every wall, every picture in the frame, everything," Weser said, "Everything that you see basically is something that I have done." 
She also said that everything upstairs for the alumni displays, she did by herself. 
"Anything that needed done, I've scrubbed it, I've waxed it, I've stripped it," Weser said, "I just always did everything that needed to be done, and I loved it." 
"I'm very happy with what I accomplished," she said.