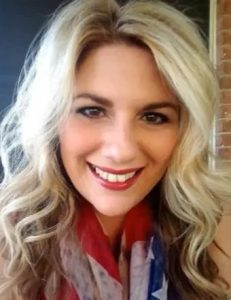 Frankie Dawn Radabaugh
Frankie Dawn Radabaugh, 45, of Midlothian, TX, formerly of Shinnston, passed away following a battle with cancer on Monday, August 28, 2023 at her home with her family by her side. She was born July 6, 1978 in Clarksburg, a daughter of John R. Matheny and Lori Thacker.
She is survived by her loving husband, Jeremy James Radabaugh. She was a loving and devoted mother to Jason Andrew Radabaugh of Midlothian, TX; also surviving are her brothers, Travis Thacker and his wife Eva of Anmoore; and Brandon Thacker and his companion Heather of Clarksburg; her father-in-law, Donald Ray Radabaugh; her brother-in-law, Donald Ray Radabaugh II and his wife Kristi, who was Frankie's best friend, all of Midlothian, TX; sister-in-law, Tracey Long of PA; her nephews, Justin Radabaugh of Midlothian, TX; Donald Ray Radabaugh III of Hepzibah; Brandon Beach of Weatherford, TX; and Lathe Parrish; and her niece, KloeeThacker, both of Clarksburg.
Frankie is also survived by her aunts and uncles, Robert Freudeman and his wife Linda of Sunrise, FL; Gary Freudeman and his companion Beth; Cindy Meadows and her husband Danny, all of Akron, OH; Lynn White and her husband Grover of Byron, GA; Norma Shay and her husband Blake of Grafton; and Laura Luchuck and her husband Ronald of Wallace; as well as several beloved cousins and friends.
She was preceded in death by her uncle, Larry Freudeman; and her maternal grandparents, Norman and Patricia Thacker.
Frankie loved her family above all else. Especially her son, Jason. Frankie was known, by her family, to eagerly await Christmas time each year. She just couldn't wait to decorate, cook, buy gifts, and watch her favorite Christmas movies. She also enjoyed feeding hummingbirds at her home.
Friends will be received at Perine Funeral Home, 1348 S. Pike St. Shinnston, on Friday from 2-8pm. A funeral service will be held at the funeral home on Saturday, September 2, at 11:00 am with her aunt, Evangelist Cindy Meadows officiating. Interment will follow at the Shinnston Memorial Cemetery. In lieu of flowers, memorial contributions may be made to the family. Online memories and condolences can be shared at www.perinefunerals.com
The Perine Funeral Home is honored to serve the Radabaugh family.