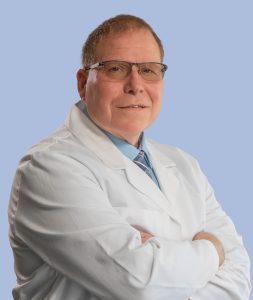 10 Bridgeport, WV—Dr. Carl T. Hasselman, an orthopedic surgeon specializing in foot and ankle surgery, graduated summa cum laude from the University of Pittsburgh with a bachelor's degree in neuroscience before going on to Duke University where he received his medical degree. He then came back to Pittsburgh for post-graduate work, completing a general surgery internship, orthopedic residency, and foot and ankle fellowship, all at the University of Pittsburgh.
 Dr. Hasselman brings with him a wealth of experience, having much teaching experience in the field of orthopedics, most recently serving as a clinical professor of anatomy at St. Vincent College, Latrobe, PA, and as a Fellowship Instructor for foot and ankle with the University of Pittsburgh Sports Medicine Fellowship. 
 He is also widely published, both in medical journals and books, and has participated in a number of scientific presentations.
 A lieutenant colonel in the United States Army Reserves, Dr. Hasselman was the recipient of a Bronze Star Medal and several Army Commendation Medals. He served as chief of surgery in a combat support hospital in Afghanistan, as well as served in Mosel, Iraq and Kosovo.
 He is board certified by the American Board of Orthopedic Surgeons.
 Dr. Hasselman joins UHC Orthopaedics, the practice of Peter J. Alasky IV, DO; Christopher D. Courtney, DO; William J. Dahl, MD; Joseph J. Fazalare, MD; Joshua B. Sykes, MD; David L. Waxman, MD; and Ashley L. Yelinek, DO. UHC Orthopaedics is located at 227 Medical Park Drive, Suite 101, in Bridgeport, WV. For more information, please call 681-342-3500 or visit www.wvorthocenter.com.