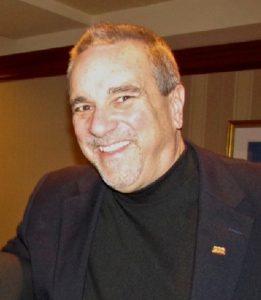 By Jim Hunt
If you have been keeping up on technology news, something called ChatGPT is taking the tech world by storm. It is a form of artificial intelligence that can do some amazing things. I was interested in this new technology tool because they say that if you describe what you want, it will complete the task and the reader will not know that something was written by a robot. I was planning on having this week's column written by a robot to see if any readers noticed a difference. 
Much like imagining myself driving a self-driving car down Interstate 79 in the pouring rain, I am somewhat skeptical about the promise of some of the new technology taking my job as a columnist and writer. How would it know the nuance and personality that a writer puts into their work? Are we so predictable that some inanimate object can translate our deepest thoughts and experiences into a readable story and fool even our closest friends and colleagues?
As an early adopter of technology innovations, I have been so lucky to be alive during these incredible changes in how we live our lives. The first iPhone was introduced on June 29, 2007, and each year, we see new and exciting changes to the technology. An infant born at that time is not even out of high school now, and already, they hold in their hands more computing power than the astronauts had when they made their way to the moon. When I was in college in the 60s, the items I carried to class could have been purchased for under $20 and now, a high school student will have several thousand dollars' worth of technology in their pocket and on their wrist.
I recently had fiber optic internet installed in my office and at my home and while I am far from an expert in how it works, I now have enough bandwidth to have a thousand people streaming movies on separate devices and still be able to play a game on my computer. I can remember the days of the strange noise on the dial-up connection and thinking that I was living in the world of the Jetsons'! Who could have imagined that we would one day be sitting in our homes and participating in a meeting with participants from all over the world? I have a colleague in Morocco, who connected with me on LinkedIn, and we talk every week or two and he may do some marketing calls for me in the future. 
The Apple iWatch is another thing that I never thought I would like. I rarely have worn a watch over my lifetime and with my iPhone, I never worried about not knowing what time it is. Well, I am a convert, and I can hardly believe how much I depend on my watch. I wear it at night to monitor my sleep and when I am working out, it tells me how far I have walked and how many calories I expended. 
So, getting back to ChatGPT, would you believe that a robot wrote this week's column? You may never know!