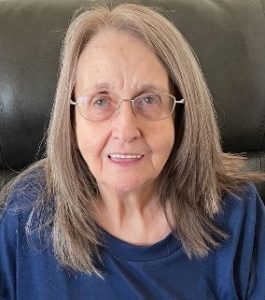 Karen Deloris Harclerode
Karen Deloris Harclerode, 77, a lifelong resident of Shinnston, passed away the morning of Wednesday, November 8, 2023, at home surrounded by her loving family.  She was born in Clarksburg on July 25, 1946 to the late William K. Shingleton and Deloris (Heldreth) Shingleton.
Karen graduated from Shinnston High School in 1964 and in 1993 she received her LPN license from United Technical School in Gore.  She was a member of Christ Church United Methodist in Shinnston. 
She is survived by her husband of 59 years, Paul "Ditch" R. Harclerode of Shinnston; one son:  Tim Harclerode and wife Carrie of Martinsburg, PA; two daughters:  Amber Barr and husband Tom of Bridgeport and Misti Davenport-White and husband Stanley of Plant City, FL; seven grandchildren:  Tyler Harclerode and wife Lauren, Kristen Bumgardner and husband Rex, Alex Harclerode and wife Crystal, Jessica Barr and companion Garnett Henderson, Sarah Ring and husband Hunter, Madison Davenport and Harrison Davenport; seven great grandchildren; one brother, David Shingleton and wife Traci and their children:  Grant and Austin of Anderson, SC; two sisters in law:  Pamela Petrowski and husband Scott of Murrells Inlet, SC and Nancy Shingleton of Lumberport and two brothers in law:  Ray Ketterman, Jr. and William Ketterman both of Shinnston.
In addition to her parents, Karen is preceded in death by one brother, Billy Shingleton.  
Family and friends will be received on Friday, November 10, 2023 at Dorsey Funeral Home, 701 S. Pike St., Shinnston, from 4:00pm until time of service, 7:00pm with Pastor Duane Bartrug officiating.  Per her wishes, she will be cremated.
Dorsey Funeral Home is honored to be handling the arrangements for the Harclerode family.