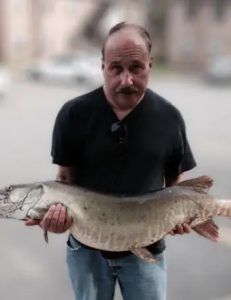 Kevin Lee Hall
Kevin Lee Hall, 61, of Clarksburg, passed away at 12:31 PM, Friday, August 25, 2023, at Specialty Select Hospital of Morgantown. He was born in Fairmont, March 22, 1962, a son of Geneva Grabowski Hall and the late William Hall.
He is survived by four children: Jennifer Heflin and her husband C.J., Justin Hall and his wife Katie, Kelsea Hall and her companion Tom Roach, Austin Hall, and Tonya Stevens and her husband Daniel; 10 grandchildren: Cole Heflin, Cade Heflin, Jailee Heflin, Olivia Hall, Brinlee Hall, Jayleb Hall, Izabella Davis, Aniyah Roach, Zayleigh Roach, and Jackson Stevens; and one brother, William Hall and his wife Eva. In addition to his father, Kevin was preceded in death by one son, Jonathan Hall.
Kevin was an employee of Res-Care, Inc. where he worked as a BHT Specialist caregiver. He enjoyed hunting, fishing, and going out to eat.
Cremation services were provided by the Perine Funeral Home, Shinnston, and no public services will be held at this time. Condolences may be extended to the family at www.perinefunerals.com. The Perine Funeral Home is honored to serve the Hall family.