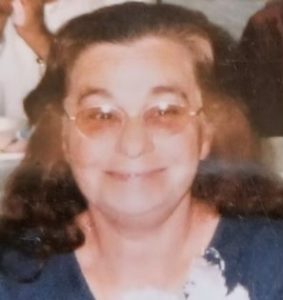 Ledora Helena Jones
Ledora Helena Jones, 80, of Salem, passed away on Saturday, November 4, 2023 at United Hospital Center.  She was born in Clarksburg on August 18, 1943 to the late James Willis Shreves and Virginia Jeanette (McNeamer) Shreves.
Ledora had worked as a home health aide.
She is survived by two daughters:  Rebecca Holt and husband Mark of Salem and Brenda Melott of Clarksburg; one son, Okey Floyd Jones, Jr. of OH; adopted children:  Jesse James Willis Jones of Salem and Makayla Nicole Jones of Clarksburg; three sisters:  Darlene Arnett of Wallace, Patty Swiger of Weston and Linda Floyd and husband Kenny of West Milford as well as several grandchildren and great grandchildren.
In addition to her parents, Ledora is preceded in death by her husband, Okey Floyd Jones, Sr. and one daughter, Tiny Jones.
Keeping with her wishes, she will be cremated with no formal services.
Dorsey Funeral Home is honored to be handling the arrangements for the Jones family.