Submitted by Assistant Principal Holly Hawkins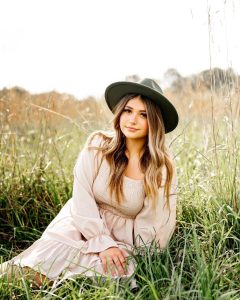 Isabella Jenkins
Isabella (Bella) Jenkins is the daughter of Melissa and Nathaniel Moore, and granddaughter of Perry and Thomas Jenkins.
Throughout her high school career, Bella has worked exceptionally hard; maintaining a 4.0 GPA all four years. Bella has pushed herself to succeed and has always strived for better. She has taken many advanced classes, such as WVU Biology, AP Environmental Science, and honors English.
Bella has also excelled at United Technical Center, where she has completed the Medical Assisting and the Nurse Aid programs; which she will certify in after graduation. Her hard work and dedication has earned her a spot on UTC's National Technical Honor Society. In 2022, Bella won 1st place in the West Virginia State Skills competition for Medical Assisting.
Although she has only been a student at Lincoln for her senior year, Bella has been able to put her best efforts forward.
Bella has been accepted into the United Technical Center's Practical Nursing program. She then plans to attend Fairmont State to earn an associate's degree in nursing. From there, she plans to further her education to earn a bachelor's and master's degree in nursing.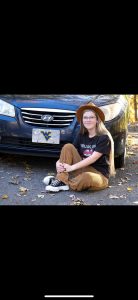 Chelsey Paige Brotherton
Chelsey Paige Brotherton is the daughter of Brandy and Pat Brotherton, and the granddaughter of Helen Scott and James Richardson and Nancy and Donald Brotherton.
Chelsey has, impressively, maintained a 4.0 average all throughout her years of schooling, and was inducted into the National Honor Society as a junior.
Chelsey is a member of the tennis team, and she also holds membership in DECA, Girl Scouts, 4-H, and is a member of the Lincoln High School Marching Band. She actively participates in DECA competitions and most recently earned 3rd place at the WV DECA Career Development Conference in the category of Buying and Merchandising.
Outside of school, Chelsey enjoys art, poetry, volunteering, and spending time outdoors.
Chelsey has plans to attend Fairmont State University to major in Elementary Education with a minor in Art and Special Education, and plans to pursue her teaching career in West Virginia.