By Maralisa Marra 
Over the summer, the Lumberport Lions Club has dedicated many hours to beautifying and tidying their city. 
Lumberport Lions Club President Daniel Wilson said every year Lumberport hosts an alumni event for graduates of Lumberport High School. The reunion took place on July 22 and 23 and served as the Lions Club's motivating factor this summer. 
Wilson said they decided to "neaten it up a little bit" downtown on Main Street. They dug around a few trees on the sidewalks on Main Street and mulched around them. 
"We painted the municipal building," Wilson added. "Just to clean it up; just to give it a nice clean look." 
They painted the two sides that can be seen from the road, according to Wilson.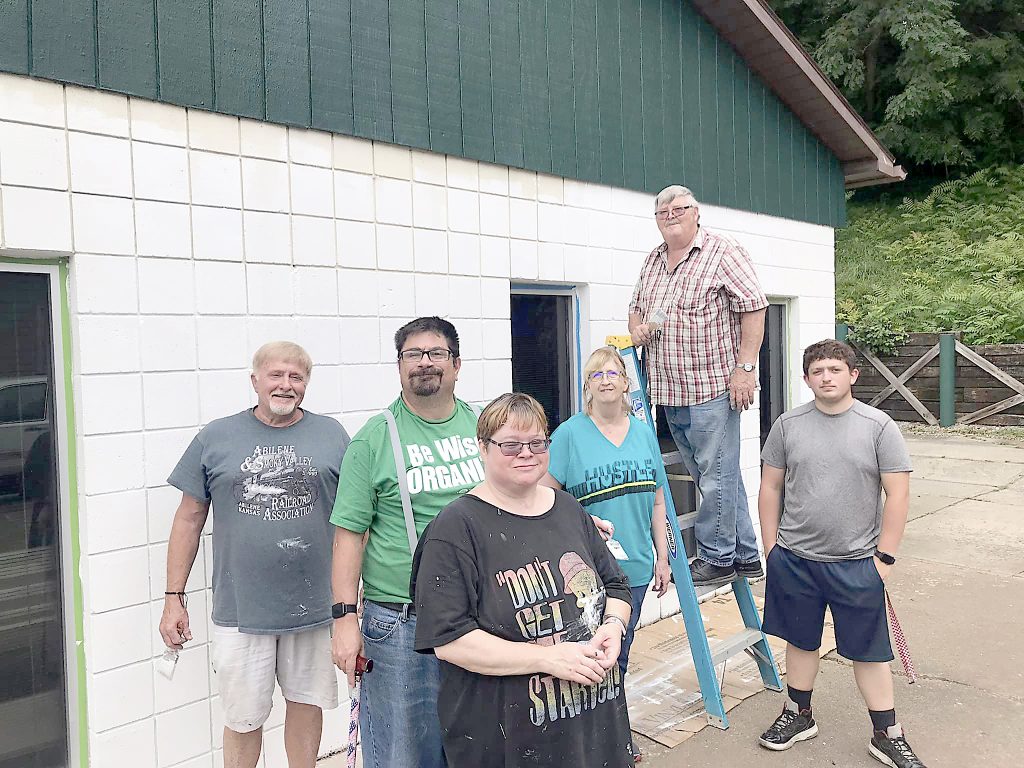 He said they also painted some of the telephone poles to clean them up a little bit, and they planted flower beds throughout the town. 
"We just did little things just to beautify the street," Wilson said. "We also got some new Lumberport flags, and we put them along the street [on the poles]." 
Wilson said they also put new flags on the community building. 
Also, on Aug. 20 members raised nearly $260 to purchase some American flags for Veterans Day, among other patriotic holidays. Members stood on Main Street and collected donations from drivers throughout the day for their Main Street Project to place new American flags on each lamppost in town. 
"We want to add a couple more American flags in various places [throughout Lumberport]," Wilson said. 
The Lumberport Lions Club not only volunteers their time to their city, but Wilson said, "Whenever there's a need, we try to purchase glasses for people that need them, so we try to raise money for that too." 
Wilson said they are also planning to have a spaghetti dinner in the near future to raise more funds. However, they are still deciding on a date.