By Maralisa Marra
The City of Lumberport was recently able to secure funding from the Legislature for a vacuum truck to pump their septic systems, which the mayor says will allow them to more quickly address sewer problems.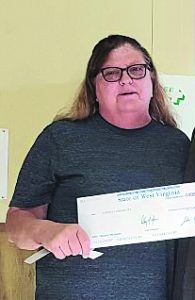 For the past several years, the City of Lumberport has relied on outside source vacuum trucks for the pumping of their septic systems, according to Lumberport Mayor Betty O'Dell. 
The outside source pumping has been costly for the city, so they have been seeking a solution to lower the monthly pumping costs, O'Dell said. 
"We have septic tanks that we pay monthly for an outside company to come in, and it would be a substantial amount of savings if we did it ourselves," O'Dell said.
In January at the Municipal League meeting in Charleston, O'Dell discussed the city's water project idea to lower pumping costs with Senator Mike Romano, D- Harrison. 
Rather than relying on outside pumping companies or implementing an entirely new sewer system, O'Dell said they have been hoping to purchase their own vacuum truck instead. 
A vacuum truck is "used by cities to handle large-scale liquid and sludge clean up, most commonly in sewer and septic system maintenance," according to First Environmental. 
After speaking with Romano, he asked O'Dell to present what the city wanted to purchase and why. 
In March, the city reached back out to Romano with their plan for acquiring the vacuum truck, O'Dell said.
She said they had to decide on the size of the truck because Lumberport needs a certain number of gallons of fresh water for rinsing purposes. 
Romano was able to secure a $15,000 grant from the Legislature, which he presented to the City of Lumberport at their City Council meeting on June 13.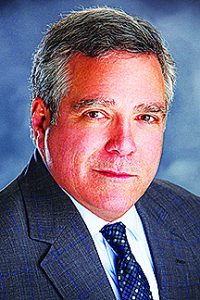 O'Dell said the vacuum truck they are planning on lease purchasing will cost nearly $100,000, so with the grant money they are able to move forward with their water project and acquire the truck. 
"Once we get started, it'll be so much better because with an outside firm, they're on a schedule every Thursday, and we have problems in between, so we have to pay extra for them to come out," O'Dell said, "And sometimes they are booked, and they can't get here…so this way, we are readily available when needed." 
"I just want to thank Mike Romano on behalf of the town of Lumberport for the gracious donation," O'Dell said.