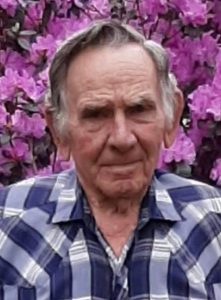 Melvin Roy "Bud" Beverly
Melvin Roy "Bud" Beverly, 84, of Isaac Creek, Clarksburg, passed away on Thursday, August 10, 2023 at United Hospital Center. He was born November 23, 1938 at Isaac Creek, a son of the late John Roy and Gladys Pearl Yates Beverly.
On April 23, 1961, Bud married the love of his life, Phyllis Jean Beatty Beverly, who survives him. He is also survived by his sons, Roy Dale Beverly and his wife Rhonda Lynn of Isaac Creek; Thomas Edison Beverly of Bingamon; and David Lee Beverly and his wife Crystal Dawn of Sardis; his grandchildren, Thomas Edison Beverly II of Oklahoma; Travis Lee Beverly of Sardis; Allen Roy Beverly of Sardis, and Alyssa Beth Beverly also of Sardis; his sister-in-law, Phyllis Kay Beverly of Clarksburg; and his brothers-in-law, Joe Cross of Florida; Butch Beatty of Salem; and Rick Beatty of Shinnston; as well as several nieces and nephews.
In addition to his parents, Bud was preceded in death by his brothers, Denver Beverly; Paul Beverly and his wife Patricia Ann; as well as his sisters-in-law, Ginger Cross; Judy Reynolds; and Karen Kay Beverly.
Bud served our country in the U.S. Army. In 1999, he retired as a lineman for T.A. Chapman, a contractor for Bell Atlantic Telephone Company. Bud was an avid deer hunter and loved working on his farm. He will be remembered as an honest and devoted husband, father, and grandfather.
Friends will be received at Perine Funeral Home, 1348 S. Pike St. Shinnston, on Sunday from 2-8pm. A funeral service was held at the funeral home on Monday, August 14, at 1:00 pm with Pastor Tim Sandy officiating. Interment followed at the Sardis Cemetery. Online memories and condolences can be shared with the family at www.perinefunerals.com
The Perine Funeral Home is honored to serve the Beverly family.