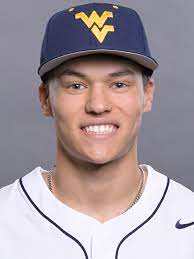 By Bill Nestor
The Mountaineers entered the Big 12 Tournament limping to the number three seed. WVU was pitted against number six Texas Tech in the fourth and final match The nightcap brought all eyes on WVU and Mazey elected to start David Hagaman. It would be the freshman's first career stuart and he would allow four runs in the first few innings. WVU would struggle at the plate, scoring just a pair of runs en route to the 6-2 setback.
The next night, the Mountaineers started their journey through the losers' bracket. The trip didn't last long as Oklahoma State ended the tourney with a 3-2 triumph. It was the fifth consecutive affair where WVU started with an early deficit that would prove insurmountable. In that five game span, the Mountaineers scored just 13 runs, well below their regular season production.
The silver lining to the early exit is that Mazey has time to put together a game plan for the NCAA Tournament while giving his players a well-deserved rest. The Eers have played 57 games since February 17th and now there is a chance to recharge the batteries.
The talent is there as 13 players garnered Big 12 honors. Leading the way is sophomore second baseman J. J. Weatherholt. Weatherholt became the first Mountaineer to be named Player of the Year in the Big 12 Conference. Mazey won Coach of the YEar. It was the second time that he has won that award.
Mountaineer Nation hopes that this year's edition has its best baseball ahead. Here is to a strong NCAA showing for the extremely talented team.