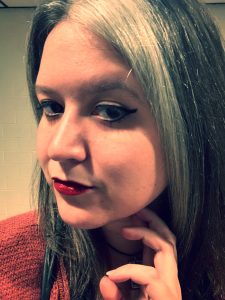 By Erin Beck
If you spend much time on the Internet, especially social media, you run into lots of labels.
By labels, or identifiers, I mean quick and easy ways to describe oneself or another person.
I've noticed that some people embrace labels more than others. The words could be statements of values and beliefs, inner sense of self, or even professions or disabilities.
On Facebook, Twitter and other social media sites, I've noticed two labels grow in popularity over the past several years – narcissist and empath.
Narcissism, when it includes a list of traits identified by psychologists and psychiatrists, is classified as a personality disorder in the book, the DSM-5, that mental health professionals use to classify patients by their symptoms. They also use it for billing purposes, to assure insurance companies they are treating patients for legitimate medical purposes. For someone to classify as having narcissistic personality disorder, they must meet five of nine characteristics: a grandiose sense of self-importance; preoccupation with fantasies of success, power, brilliance, beauty or pure love; belief that they are special; requires excessive admiration; has a sense of entitlement; exploitative of others to achieve their own ends; lack of empathy; envious of others; shows arrogant or haughty behaviors.
On the Internet, the word has taken on new life. It's often used to describe someone who is deliberately cruel to people in their life for selfish ends and someone who is psychologically abusive.
The other word I've noticed growing in popularity is "empath." People use it to mean someone who is acutely in tune with others' emotions, taking them on as their own, to the point they become overwhelmed with whatever that emotion is, from anger to sadness. They say they are often overstimulated in large groups because of the high number of varying emotions, creating a sense of turbulence in their minds.
According to Merriam-Webster, empathy is an action or capacity involving "understanding, being aware of, being sensitive to, and vicariously experiencing the feelings, thoughts, and experience of another of either the past or present without having the feelings, thoughts, and experience fully communicated in an objectively explicit manner."
Empathy is similar to sympathy, but while sympathy may mean commiseration and sadness, it doesn't mean feeling vicariously the sadness of another person.
The story goes, these websites and videos say, that empaths and narcissists are drawn to each other, or that narcissists target empaths.
At first, it kind of bothered me. I'm typically an empathetic, intuitive person. I've cried when I interviewed someone crying. So I would think, "Are we in a competition here?" Because I think of empathy as a good characteristic, but not an identifier or label. It doesn't define me.
As I've thought about it more, though, I remembered that language is fluid. And referring to oneself as an empath might mean someone's sense of what others see as a good characteristic, empathy, is painful for them. It might mean that they've been through traumatic events that makes that inner sense of turbulence more disruptive to their lives. It might mean having a label to express their intense emotions helps them to feel part of a community of others who are similar. Because when you find community, you can find help.
And as I've thought about it more, it occurred to me that while people might not be turning to the DSM-5 for official diagnoses of those who've hurt them, maybe the videos online about cruelty inflicted by selfish people are cathartic for them. Maybe the label, like empath, makes them feel a sense of community with others who've been hurt. Maybe those labeled narcissists, themselves, are dealing with emotional pain or mental health problems that require them to be self-focused to survive.
I've reminded myself that language evolves. It's ever fluid and changing. People use language to express themselves, and there isn't a right or wrong way to say how one feels. Expression is powerful. After watching those videos about narcissists and empaths, I worked out my thoughts on these terms through thinking, and through writing, a form of expression. Expression encourages thinking and connecting with other humans; it helps us see similarities, like a need for connection, and other ways we aren't so different.
Because even as I wrote this column, I noticed my own feelings and acceptance of the words changing as I reached for a deeper understanding. I thought of more ways the terms could be used. I felt more compassionate. Writing it out is one tactic I use to put myself in other's shoes.
I listened to how the words are used on social media in all those videos, and I used written language to critically think and expand my perceptions. I think that's similar to when we listen, then respond with sympathy or empathy, instead of with an instinctive reaction.
Like those who use words like narcissist or empath, I too use expression.