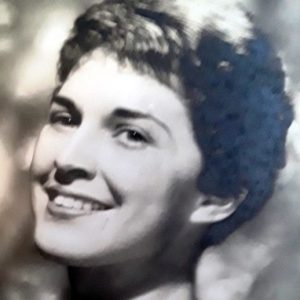 Rebecca Holden
Rebecca Holden Finly, born June 1, 1939, of Country Club Road, Clarksburg, passed Tuesday May 2, 2023.
Becky, as her friends knew her, was preceded in death in 1992 by her beloved husband, George Cadman Finly, whom she married in May of 1960 and who was president of the Central Supply Company.
Also preceding her in death was her brother, Thomas Harden Holden of Charleston, WV (1938-2001).
She was raised in Salem, WV by her late father, West Virginia State Senator Walter Arden Holden (1910-2002), and mother, Ethel Williams Holden (1907-1958).  She attended Salem High School and West Virginia University, where she studied Home Economics, was a member of the Alpha Xi Delta social sorority, and was active on campus, having been elected Spring Spree Queen and Mountaineer Queen.
Becky was involved with the Clarksburg League for Service, Clarksburg Garden Club, Tuesday Club, and served on the Holly Ball Committee for many years.  She was a longtime, active member of the First United Methodist Church of Clarksburg.  She was passionate about her gardening and artwork and was talented on the tennis court.  She cared deeply for her family and friends and was affectionately re-named "Guinny" by her grandchildren, Isabelle, Emma, and Frederick.
Surviving are: son, George Arden Finly, and daughter-in-law, Heather Homonnay Finly, of Clarksburg; granddaughters, Isabelle Frances Finly of Sarasota, FL and Emma Finly Alonso, as well as Emma's husband, Christian Michael Alonso, of Greenville, SC; daughter, Mary Clare Finly of Charleston, WV and grandson Frederick Finly Prichard of Ann Arbor, MI; niece, Rebecca Holden Smith of Charleston, WV.
Celebration of life to be announced at a later date.  Gifts in memoriam may be directed to the Alzheimer's Association, Attn: Ride to End Alz SC, 4600 Park Rd, Suite 250, Charlotte NC 28209.
Expressions of sympathy may be extended to the family at www.amoscarvelli.com  A service of Amos Carvelli Funeral Home.