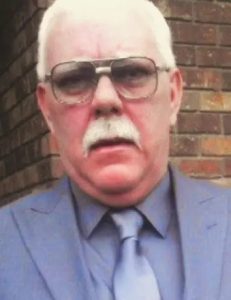 Robert E. "Mr. Boo" Wright
Robert E. "Mr. Boo" Wright, 70, of Lumberport, passed away at his home with his family by his side, on Wednesday, August 23, 2023. He was born June 21, 1953 in Fairmont a son of the late Robert E. and Enid Jeannine Long Wright.
On February 19, 1982, he married the love of his life, Lois Marleen Moore Wright, who survives him at home. He is also survived by his children, Bobbie Jean Underwood and her husband Jerry of Peoria; Michael Paul Wright and his wife Deb of Meadowbrook; and Kevin Wright of Lumberport; 12 grandchildren; 21 great-grandchildren; and 4 great-great-grandchildren; his sisters, Brenda Moore and her husband Danny of Lumberport; Tammy Mackey and husband Kenny of Adamsville; his brother, Tim Wright and wife Tomma of Drain Hill; his sister-in-law, Linda Wright of Lumberport; as well as several nieces and nephews.
In addition to his parents, Bob was preceded in death by his son, Jonathan Wayne Wright, and his brother, David Wright.
Bob retired from Blacksville #2 in 2014 with 34 years of service. He previously was employed at Williams and Humphreys Mines. In his spare time, Bob loved to hunt and fish. He enjoyed spending time with his family and his dogs, Bella and Pepper.
Friends will be received at Perine Funeral Home, 1348 S. Pike St. Shinnston, on Friday from 3-8pm. A funeral service will be held at the funeral home on Saturday, August 26, at 11:00 am with Pastor Sabrina Haught officiating. Interment will follow at the Lumberport Lions Club Cemetery. Online memories and condolences can be shared with the family at www.perinefunerals.com
The Perine Funeral Home is honored to serve the Wright family.