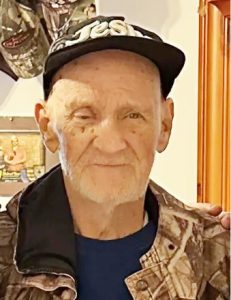 Robert R.  Parrish
Robert R.  Parrish, 78, of Shinnston, passed away at UHC on October 26, 2023. He was born on November 29. 1944, a son to the late Arlie Lane Parrish, and Daisy Mackey Parrish. Along with his parents, he is preceded in death by his wife, Geraldine Marie Parrish, whom he married on July 19, 1969.
He is survived by his daughters, Tina Talerico of Bridgeport, Matrisha Parrish (Tom St. Clair) of Shinnston, and Bobbi Jo Harbert (Ronnie) of Bridgeport; eight grandchildren, and three great-grandchildren.
Robert retired from IUPAT as a business manager. He was a member of the Saltwell Christian Church. He enjoyed hunting, fishing, berry picking, and spending time with his grandchildren.
Friends will be received at Harmer Funeral Home on Monday, October 30, 2023 from 2:00PM-7:00PM. A funeral service will directly follow at 7:00PM with Reverend Arlie Parrish officiating.