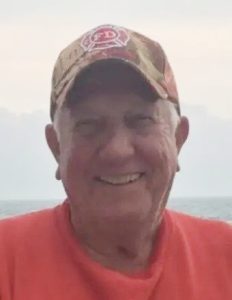 Ronald Lee Kerere
Ronald Lee Kerere, age 85, born in Hepzibah, WV, a resident of Fairfax City VA, for over 55 years, passed away on October 24, 2023. Known to all as "Ron" or "Ronnie", he was a former marine, retired fireman, golfer, daily lottery player and a passionate citizen of the city.
He is survived by 3 children, 6 grandchildren, and several nieces and nephews. For those who wish to attend, services to be held in his honor 1-3pm on October 31, 2023 at Fairfax Memorial Funeral Home, 9902 Braddock Road, Fairfax Va 22032.
A burial in West Virginia will follow on November 2nd, 2023, 2:00pm, at Shinnston Memorial Cemetery, 1359 S. Pike St, WV, 26431.