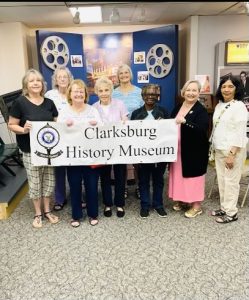 By Estella Minor
The Stonewood CEOS club met on Sept 18 2023 at the Congregational Missionary Church Annex. Meeting called to order and members welcomed by President Ladonna Tucker. Members present; Ladonna Tucker, Estella Farnsworth, Eva Summers, Darlene Francis, Barbara Graham and Willa Jean Green. 
A candle was lit by Darlene in memory of our deceased members. Ladonna read devotions entitled Life's Freebees from the book 'Paws' for a moment With God. Moral of the story is God's simple blessings come completely free. The American and WV flag salutes were recited and Willa Jean read the preamble to the Constitution that was written 9/17/1787, she also led members in the song "This is the Day the Lord has Made".
The lesson for today was Clutter Clean Up was taught by Willa Jean Green. I think everyone could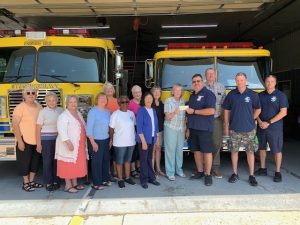 related to this problem in some form. The lesson gave pointers on how to get started and gradually work through getting rid of items that are not 
needed. It can be an overwhelming and stressful task, but it can be accomplished if we stay with the plan. We were challenged to attempt the task . Willa Jean also gave information on types of pumpkins since we are facing fall and pumpkin season. There are 2 types of pumpkins…Cooking and ornamental, both are very popular this time of year. There is proof that pumpkins date back to indigenous people in North America as far as 7500 BC. Some advice; always buy fresh or canned but do not can at home due to bacteria forming.
New Business: Our club is planning to participate in Demonstration Day in November, also our club is invited to attend a retirement party for the Stonewood Police chief in November. On August 11, April Stout and Estella Farnsworth visited the local Nursing home to read to the residents. The residents enjoyed hearing stories about "the good old days" and telling their own experiences of when they were growing up.
Our club collected 13 jars of peanut butter today for donation to the Mustard Seed. Club reminders: Fill out pg 55-56 in blue book, register for Christmas craft workshop, bring jelly for donation to Mustard Seed to October meeting and bring breakfast snacks to County Council meeting on Nov 6.
Ladonna brought a beautiful pair of lady's gloves made from the hide of a deer that her grandmother killed.
Meeting was adjourned, next meeting will be October 17 2023. Books read this month totaled 21