By Erin Beck
The widow of a Shinnston city worker who died on the job sued the city manager and her husband's immediate supervisor and won her case in Harrison circuit court.
But after City Manager Chad Edwards and Matthew Maxwell, who was Shinnston's public works supervisor and oversaw Robert Stark at the time, appealed the case to the Supreme Court of West Virginia, justices ordered the lower court to reverse the decision.
The two were sued individually because state law gives the city immunity from lawsuits in similar cases, prompting the plaintiff's lawyer to say the Supreme Court decision should concern "every city employee."
The court's opinion, delivered by Justice Beth Walker, was filed on Nov. 17.
Robert Stark, who was a Shinnston Public Works and Utilities Division employee, died on June 14, 2019 while digging a trench as part of his work duties. "This type of excavation/trenching work involved in the project was new to Robert Stark," according to his widow Rhonda Stark's complaint.
Robert Stark was hired as a light mechanic by the city "(i)n or about" the year 2016, following work "in the field of mechanics." The complaint, numbered 20-C-267-3, was assigned to Judge James Matish.
A project began as early as 2018, "if not earlier," the complaint states, "to correct ongoing issues with a storm drain that was causing ground subsidence" along Van Rufus Drive.
Replacing a section of storm drainpipe in front of 5 Van Rufus Drive involved digging a trench about eight feet deep, 20 feet long and two feet wide, the complaint stated.
Stark's complaint states that in 2018, some employees of the division "complained to their supervisor that the job was not able to be safely done." They said the ground being excavated was unstable and too deep, and the equipment provided to perform the job "was insufficient to do so safely."
The complaint also stated that the employees didn't have any training in how to excavate and dig trenches safely, that supervisors failed to test and monitor the soil stability of the area, and that no protective systems, like the sloping of trench walls, were in place.
According to an exhibit attached to Stark's complaint, Diane Brown, a workplace safety expert who spent 21 years with the American Federation of State, County and Municipal Employees safety program and is an Occupational Safety and Health Administration outreach instructor, the working conditions violated consensus standards of OSHA, NIOSH, the American National Standards Institute, the Associated General Contractors of America, and the Interstate Natural Gas Association of America.
The city solicited quotes from private contractors to do the work in the fall of 2018, according to the complaint. "Given the expense of the quotes provided, the idea of having a private contractor complete the project was abandoned," Stark's complaint states.
On June 14, 2019, Stark entered the trench and tried to help with connecting a pipe. A large section of one of the walls of the trench collapsed on him, burying him and killing him through suffocation, and it took 29 first responders and others to extricate him.
Rhonda Stark sought compensation for mental anguish, his pain and suffering, the loss of income, and funeral expenses.
West Virginia's worker compensation law prevents lawsuits against political subdivisions when city employees are not acting with deliberate intent to cause an injury; the state's workers' compensation system handles those disputes, according to the Supreme Court opinion.
But Stark, the widow and the administrator of her husband's estate, filed her lawsuit against Edwards and Maxwell as individuals. West Virginia workers' compensation law permits those cases in limited circumstances – if petitioners prove "that the employer or person against whom liability is asserted acted with a consciously, subjectively and deliberately formed intention to produce the specific result of injury or death to an employee," according to state law justices relied upon in their opinion.
Quoting Boone v. Activate Healthcare, a 2021 case, which was quoting Chaveriat v. Williams Pipe Line Co., a 1993 case, the justices said a plaintiff "may not fumble around searching for a meritorious claim within the elastic barebones of a barebones complaint."
"Respondent cannot prove—under any set of facts consistent with the allegation that Petitioners exposed Mr. Stark to unsafe working conditions in violation of industry safety standards—that Petitioners subjectively desired to kill Mr. Stark," justices said in the opinion.
In an interview following an executive session that Edwards said was focused on "legal and personnel" issues at the Nov. 28 City Council work session, Edwards said the city's insurance company – Brickstreet Insurance, now Encova – wouldn't cover he and Maxwell in the lawsuit and "dumped" the city as a client.
Edwards said the city paid Trey Simmerman of Simmerman Law Office, who also represents the city in other matters, to represent Edwards and Maxwell as individuals, even though the city was not named in the appeal as a liable party. The Miley Legal Group represented Stark.
"The city could have left me hanging to dry," Edwards said.
Edwards said he'd been on the job as city manager about four months at the time and didn't have knowledge of the private contractor bids mentioned in Stark's complaint.
"I didn't know anything," he said. "I knew they were working on it. I didn't know they were working on it that day specifically. I don't follow those guys around. I get weekly updates. They fix water lines and do all kinds of stuff without informing me and that's fine."
He said June 14, 2019 was Maxwell's last day as public works supervisor; Maxwell had stepped down a week or two before, he said. Edwards said Maxwell had also taken time off after the accident and now works at the water plant.
"Needless to say, he had a very tough time with it," Edwards said. "It was an accident. I just don't know how else to put it."
Following the accident, the city hired a safety coordinator to visit sites and offer guidance, and the city, including city council members and department heads, developed a "remedial improvement plan."
"Obviously we would never want that to happen again," Edwards said.
"It was a very unfortunate accident… Neither one of us took that lightly," he said. "All of the guys went home. We got a few psychologists out. I mean, those guys were Bob's friends."
Travis Blosser, executive director of the West Virginia Municipal League, said the Court's decision — that the claim belonged with the workers' compensation system – was consistent with his understanding of the law.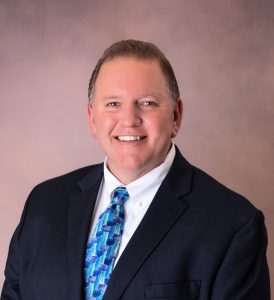 Doug Miley, who represented Stark, said plaintiffs "are obviously disappointed in the Supreme Court's decision as we disagree with their application of the facts to the current law in West Virginia. We are most disappointed for the family of Robert Stark as they are left without anyone being fully accountable for his preventable death."
He added that, "Sadly, the law in West Virginia does not require OSHA regulations to apply to city employees. There was not even an OSHA investigation conducted because of this death. Had the OSHA standards and regulations been followed Robert Stark would not have been killed."
He also said that because political subdivisions are immune from claims where a workers' compensation claim can be brought, and because the workers' compensation system may not fully repair all harms to victims, "The current law in West Virginia treats employees of cities worse than private sector employees."
"This case shows why every city employee should be scared," he said. "There is absolutely nothing in the law in West Virginia which requires, encourages, or even provides incentives for a city to exercise caution and practice safety when it comes to its employees."