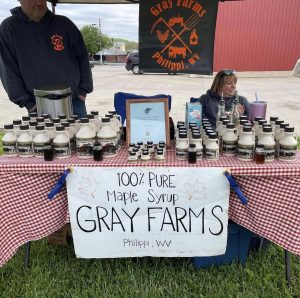 By Erin Beck
Vendors will be selling produce, crafts and more to attendees at The Farmer's Market to be held this spring and summer.
The returning monthly event will be held from 10 a.m. to 2 p.m. every third Saturday on The Green Space next to Casey's Restaurant and the city building in Shinnston. The first will be on May 20.
Maria Cusack and Brendan Gallagher, representing the City of Shinnston, said more variety will be offered by sellers this year.
Cusack said the event aims "to foster community and support local small businesses in Shinnston and the surrounding area."
She said last year's was more "craft-heavy" and this year's is more "food-focused."
"It gives you an opportunity to meet local people, buy local goods, fresh goods in regards to produce, so you get a chance to actually put money into local people's pockets versus putting it into Walmart and to the big big stores," Gallagher said.
They noted that last year's market led to brick-and-mortar businesses, including Imagination Station and Soul Miner's Daughter, as well as vendors selling from inside other businesses, where they can sell products regularly instead of monthly.
"They kind of outgrew The Farmer's Market and now they have other business along Pike Street which I would encourage any of the attendees of The Farmer's Market to check out," Cusack said.
The events will includ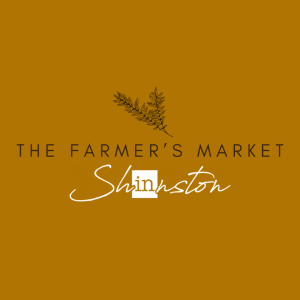 e sellers of produce.
"Last year we were very happy with the success of The Farmer's Market," Gallagher said. "We didn't have quite all of the vendors we would have hoped to have, such as produce. However this year we already have produce vendors lined up and they're very excited to be here."
Cusack also mentioned honey, maple syrup, baked goods, and crafts.
Since some of last year's vendors now sell at Imagination Station, they were pleased those vendors could sell from a brick-and mortar store, but were a bit worried about losing vendors, Gallagher said.
"But actually we have more vendors this year than we did last year," he said, "and most of them are new."
He said vendors have become "a very vital part of the community."
"All the vendors know each other," he said. "We all work together on different things."
Cusack said about 15-20 vendors are expected; there is room for about 20.
The dates are May 20, June 17, July 15, Aug. 19 and Sept. 16.
The June 17 market is expected to be especially busy, since it coincides with the planned Shinnston Art Walk. That event will include food trucks and art vendors.
Vendors as of deadline included Hive and Holler, Appalachian Fiber Flow, Rain Drop Pottery, Growing with Grey, Gray Farms, Quite Contrary Kitchen Gardens, The Emerald Goblin, Memoirs of Moo, AcroamaticAsh, Angry Irish Urban Farm, The Bryant Family Farm, Golden Dust Creations, T & C Designs, 304 Creations, Kay's Kitchen, and 304 CandleCo, according to Cusack.
Vendors at The Farmer's Market may set up for free, which is uncommon among similar markets, but must bring their own tables and chairs, Cusack said. She also encouraged potential vendors to bring tents, as the weather can be hot.
"We have a few vending slots left!" she said. "If you would like to set up at The Farmer's Market In Shinnston, please email blackandtealconcepts@gmail.com."
"See you all there!" she added.