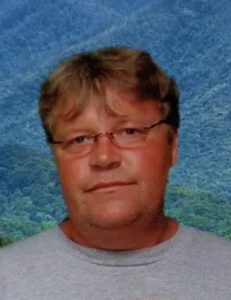 Timothy Jay Richards
Timothy Jay Richards, 60, of Shinnston, Peora Community, passed away at 7:54pm, Sunday, October 15, 2023, at the United Hospital Center in Bridgeport. He was born, October 30, 1962, a son of the late Donald E. and Twila Ann Collins Richards. Surviving are his wife, Lisa Marie Halpenny Richards, whom he married September 24, 2010; four sons: Terry Richards, Bethlehem, Michael Ridenour and his wife Kristen, Bethlehem, Mathew Ridenour and his companion Samantha, Peora, and Shaun Ridenour and his fiancé Josandra, Shinnston; four grandchildren: Kaylie, Kayson, Elena, and Kol; his brothers: Rusty Richards, Shinnston, Jamie Todd Richards and his companion, Bridgett Sickles, Hill Top; and several nieces, nephews, and extended family. In addition to his parents, Tim was preceded in death by one brother, Donald E. Richards, Jr.
Tim enjoyed hunting, fishing, and old cars. He was an outdoorsman and especially loved the mountains. He loved his family and grandchildren.
The family will receive friends at the Perine Funeral Home, 1348 S. Pike St., Shinnston, from 11am until the time of the service at 1pm, Thursday, October 19th. Condolences may be extended to the family at www.perinefunerals.com. The Perine Funeral Home is honored to serve the Richards family.