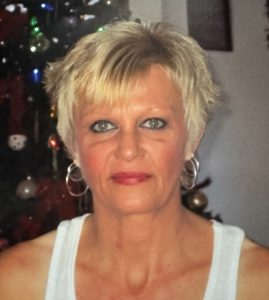 Twila Denise Bartlett
Twila Denise Bartlett, 61, of Lumberport, passed away Wednesday morning, August 23, 2023 at United Hospital Center.  She was born on December 11, 1961 in Clarksburg to Richard Brent Bartlett and Shirley Dimple (Bonnell) Bartlett, of Lumberport.
She is survived by one daughter, Bobbi Moore of Lumberport; two sons:  Cody Lucas and wife Tiffany of KS and Thomas "Scotch" Romeo of OH; two granddaughters:  Ellie Lucas and Charlotte Lucas; four grandsons:  Hunter Moore and fiancée Gracen McDonald, Levi Moore and companion Brooklyn Fazinni, Brycen Moore and Colt Lucas; one niece, Ivy Harbert and husband Evan; one nephew, Justin Bartlett and wife Katy and one brother, Troy Bartlett and wife Anne of Bridgeport.
Twila loved singing and feeding wildlife animals. 
In keeping with Twila's wishes, she will be cremated with no services.
Dorsey Funeral Home is honored to be handling the arrangements for the Bartlett family.