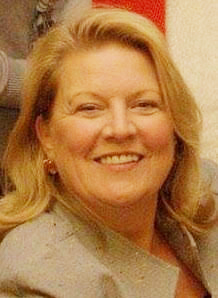 By Rosalyn Queen
Rosalyn Queen, WOD chairman for the Progressive Women's Association has announced that Pam Preston will be delivering the message to the Italian American Women who will be honored on Friday, October 27 at a luncheon to be held at the uptown Event Center. These ladies are being recognized for their volunteer efforts in our community.
Queen said "we are extremely proud to have secured Preston for this event.  She epitomizes the volunteer in our area who contributes so much to so many successful projects.  Her message to our honorees will point out the necessity for them to continue their services to our community."
Pam Fleece Preston is a Harrison County native who is passionate about her work and her community.
Pam joined WBOY-TV over 20 years ago as the Promotions Director and Community Affairs Liaison .She soon became a Top Gun Club Sales executive ,when WBOY was purchased by West Virginia Media .She later transitioned into her current role ,as a Multi-media Sales Consultant, for Nexstar Media Group , the owners of WBOY and the largest TV station operator in the US.
Pam is an active member of the community and has volunteered her time with a variety of organizations.
She has served on the board of The Harrison County Chamber of Commerce, The United Way, The Clarksburg League for Service , Hope Incorporated for Domestic Violence, The Jerry Lewis Telethon of WV, FBI CJIS Citizens Academy Alumni
and has been a volunteer, and or member of ,National Association of Sales Professionals, The Auxiliary of UHC , The Progressive Women's Association ,  GFWC , United Methodist Women , Bridgeport High School Academic Boosters and The Bridgeport High School Band Patrons,    
In her role as community volunteer, she has been actively involved in Inaugural projects such as The Harrison County Chamber Leadership Program, The Wheeling Symphony in the Park and schools, The Community Arts Partnership in Education and The Tank Entrepreneurial Contest.
Pam and her husband David live in Bridgeport and enjoy boating, the arts and advocating for young people.   
This event is open to the public and reservations must be made prior to October 25.   For reservation or information call 304 624 6881.  Sponsor of this event is Davis FuneralHome.
Please join us for lunch, stay healthy and until next week "Now You Have Heard It Through the Grapevine."