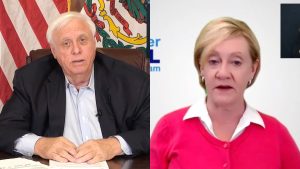 By Erin Beck
Editor
Gov. Jim Justice is urging West Virginians in need of rental assistance to contact the Mountaineer Rental Assistance Program.
The program provides financial assistance to renters who have lost their job, lost income, or suffered significant financial hardship because of the COVID-19 pandemic, according to a news release. During a COVID-19 briefing last week, Erica Boggess, director of the West Virginia Housing Development Fund, noted that the U.S. Treasury has begun to recapture unused funds.
Landlords with tenants who are struggling with rent or utility payments due to COVID-19 may be eligible for rental assistance as well.
"To date, we've distributed $53.7 million, helping almost 13,000 households for an average of $4,100 per household, tax-free to the renters. Once the applications are here, we're seeing that 96% of applicants are receiving funding, but we need more people to apply," Boggess said. "West Virginia has among the highest homeownership rates in the country. So for us to preserve as much of this funding as possible and use it in West Virginia, we really need to spread the word and get more and more people to apply."
The nonprofit newsroom Mountain State Spotlight reported last month that after struggling to spend the hundreds of millions of dollars allocated to the state, state officials had to send more than $3 million back to the U.S. Treasury Department in December.
"We know that there are people that are out there that are still hurting, and that's why we want to make sure that we're getting these dollars out to West Virginians in need," Justice said. "We all need to pull the rope together and get everyone on board so this program can be a success."
Those eligible must meet income requirements and be at risk of homelessness or housing instability, signified by a past due utility notice or eviction notice, according to the program website. 
For more information visit wvrentalassistance.com or call 1-866-623-6284.