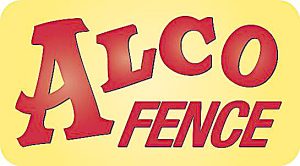 Alco Fence Company was founded in 1971 by the
Nowell family in the basement of their Belpre, Ohio home.
Bob and Mary, along with sons Ken and Vince, worked in
the various areas of the business to start Alco. Several
locations later, Bob and Mary moved into their current
commercial location in Vienna, WV. In the early 1980s,
they expanded to Fairmont/White Hall.
In 1987, Vince Nowell purchased the White Hall location
from Mary, and in 2008 he purchased the Vienna location
from Ken.
Vince Nowell, stated, "Looking back, we have had some
challenges, especially losing my father to a heart attack at
age 52 in 1982 due to the stress from our then struggling
fence business. I think Dad would be proud that our
average employee has been with Alco for 20 years. For 50
years we have provided jobs which put food on the table
for those employees and their families. Those same
employees are the secret to Alco's success and those
employees make every Alco Fence customer so special."
Nowell went on to state that he is proud of the other
industries that have spun from Alco Fence over the last
several decades, including three dry cleaning locations, a
national satellite TV distributor, and a national fence
painting business whereby Alco sold its own private label
paint.