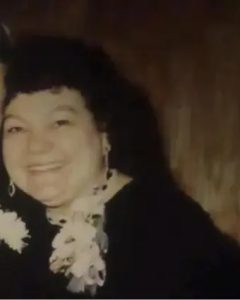 Anna Marie Bratek McAtee
Anna Marie Bratek McAtee, 85, of Lorain, Ohio, formerly of Shinnston died September 25, 2023 at her residence.  She was born September 7, 1938 in PA a daughter of the late John and Catherine Bratek.  
Surviving are her sons, James McAtee, Patrick R. McAtee, Richard A. McAtee, Charles R. McAtee, and David DE. McAtee; Many grandchildren and great-grandchildren, nieces and nephews.
Friends will be received at the Harmer Funeral Home, 300 Pike St., Shinnston from 11 am to 1 pm Tuesday with a funeral at 1:00 pm Tuesday.  Pastor Clifford Morgan will officiate.  Interment will follow at Shinnston Memorial Cemetery.  Online memories and condolences may be made to harmerfuneralhome.com
Memorial contributions can made on the Harmer Funeral Home website at Harmerfuneralhome.com or can be mailed in to P.O. Box 1852 Shinnston WV, 26431.