By Kara Linaburg
Shinnston continues to grow as more businesses are opened. 2023's first ribbon cutting began with Road Warriors Auto Repair, managed and run by Paul and Tina Owens. 
"This was a vision. This building here was a vision. God just directed me this way. It's all him," Paul Owens said of his garage. 
He's been repairing vehicles for 40 some years and says that getting Road Warriors off the ground with owners Jeff and Ashley Dytzel has been two years in the making. 
"I prayed about it, God spoke to me about it and he brought it to pass," he said. "I never wavered on it. I stood on my faith."
Road Warriors on 201 Pike St. offers a variety of services for vehicle needs, including oil changes, diagnostics, and suspension repairs, and he is hoping to include inspections sometime in the next month.
Even though Road Warriors has only been open for a few weeks, he says that business is doing well and slowly picking up over time. "(We) had a lot of good response from the community. People are just thankful to have a garage right here in town. I believe it will do well."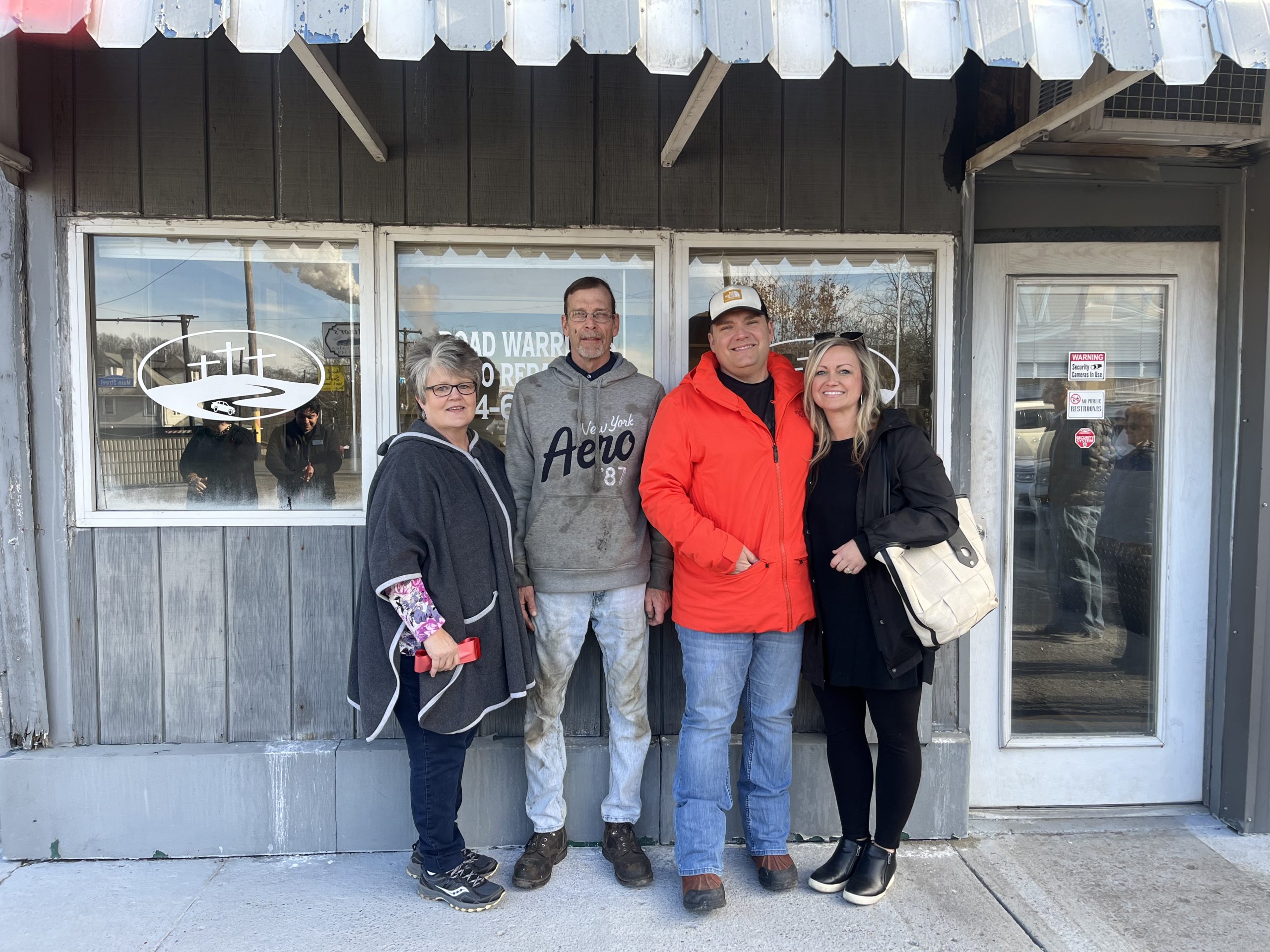 Ashley Dytzel, who purchased the building for Road Warriors along with her husband Jeff Dytzel, said they were extremely grateful for all the love they had received from locals. The ribbon cutting Feb. 13 was met with success, and she is thankful for businesses such as Minor's Auto and NAPA that have given them connections and support. She agrees with Owens that the local response is confirmation that they are where they are supposed to be. 
Owens previously owned a business for a short time in 2005, doing much of what he does at Road Warriors now, but that ended, and he worked in the coal mines for 11 years following. "And then I came right back to it," he said confidently. "This is my calling. This is what I like. This is my passion."
He said that Road Warriors will go beyond fixing up vehicles and offering oil changes—it's a place he wants to be an additional asset to the community. 
"Just to reach out to people. Me and my wife, we did street ministry with the backpackers and then that came to an end… I can still minister," he said. "We plan on during the summer grilling out and anyone who wants to stop by and get some free food can come here. That's our dream."