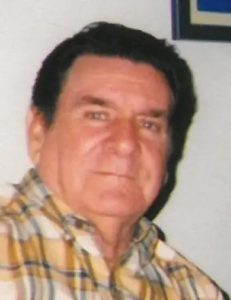 Buster Leroy Long
Buster Leroy Long, 86, of Meadowbrook, passed away on Thursday, November 2, 2023 at United Hospital Center. He was born January 10, 1937 in Monongah a son of the late George Luther and Nellie Blodgett Long.
Buster is survived by his wife, Peggy Lou Leggett Long whom he married on October 11, 2012.
Also surviving are his children, Melissa Sue Long; Howard Long and his wife Kim; Debby Long; and Micky Long, all of Philippi; his step-sons, Michael Robinson of Meadowbrook; Cecil Robinson and his wife Ginny of Buckhannon; and Jeff Robinson and his wife Nanette of VA; his step-daughter, Rebecca Robinson of Buckhannon; several grandchildren and great-grandchildren; and his sister, Mary Cartwright and her husband Gene of Eldora.
In addition to his parents, Buster was preceded in death by his son, Charlie Long; his brothers, Bill; Jimmy; and Frank Long; his sister, Opal Long; and his sister-in-law, Dottie Long.
Buster was a retired coal miner and worked heavy construction with Striegle Construction Company. He was an avid hunter and fisherman. He loved tending to his garden and spending time with his dogs.
Friends will be received at Perine Funeral Home, 1348 S. Pike St. Shinnston, on Sunday from 3-7pm. A funeral service will be held at the funeral home on Monday, November 6, at 11:00 am with Pastor Tim Sandy officiating. Interment will follow at the Clermont Cemetery in Boothsville. Online memories and condolences can be extended to the family at www.perinefunerals.com.
The Perine funeral home is honored to serve the Long family.