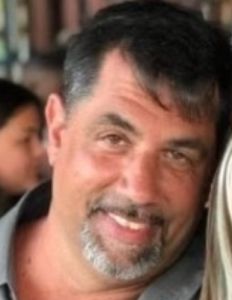 Daniel Kenneth Harold
Daniel Kenneth Harold, 56, of Clarksburg, passed away on April 1, 2023. He was born in Clarksburg on July 26, 1966 to the late Kenneth Harold, and his mother, Ann Fazzini who survives him. He is also survived by his wife, Mendy, whom he married July 14, 1993; and two sons, Caleb Harold and Noah Harold. Along with his father, he is preceded in death by his brother, David Harold.
Danny was one of a kind, he had a heart for everyone, and was always willing to help anybody. Danny was a very talented tradesman, he was well known as The Tile Guy. His passion was going above and beyond building custom tile showers. He was an avid believer in the Christian faith, attending Higher Rock Church. He loved spending time with his family whether it was in the garage with his boys, teaching them about the outdoors, working in the garden at home with his wife, or taking his family on vacation.
Friends were received at Harmer Funeral Home on Wednesday, April 5, 2023 from 2:00PM-8:00PM. A funeral service was held at the funeral home on Thursday, April 6, 2023 at 11:00AM with Pastor Tim Sandy officiating. Interment took place at Floral Hills Memorial Gardens.
Online memories and condolences may be shared at www.harmerfuneralhome.com
A service of Harmer Funeral Home, Shinnston.