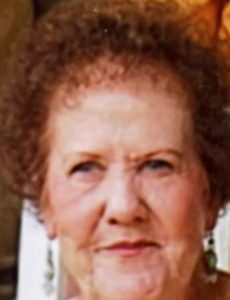 Virginia Ruth Morgan
Virginia Ruth Morgan, 90, of Hepzibah, went to be with the Lord on Saturday, April 8, 2023, at the United Hospital Center in Bridgeport. She was born in Hepzibah, May 1, 1932, a daughter of the late Oscar an Emma Gross Lamb. On August 26, 1949, she married Clarence Freeman Morgan who preceded her in death on July 13, 2011.
Surviving are three children: Brian Freeman Morgan and his companion Debbie Martin, Barrackville, Connie V. Leep and her husband Jack, Hepzibah, and Vera Belle Somers and her husband Pete, Grafton; her grandchildren: Michelle Spurlock and her husband Clayce, Bridgeport, Steven Woofter, Bridgeport, Joshua Leep and his wife Heather, Hepzibah, Justin Brian Morgan and his wife Amber, Clarksburg, and Zackery Leep and his wife Stephani, Hepzibah; nine great-grandchildren; her sister-in-law, Sharon Morgan; and several nieces and nephews. Virginia was the last surviving member of her immediate family having been preceded in death by several siblings.
Virginia graduated from beauty school and had formerly worked as a beautician. She was a life-long member of the Hepzibah Baptist Church where she was a member of the choir and taught Sunday School. She was also a member of the Women's Missions Group where she previously held the office of Treasurer. She loved spending time with her family and will be greatly missed.
The family received friends at the Perine Funeral Home, 1348 S. Pike St., Shinnston from 12pm until the time of the funeral service at 2pm, Wednesday, April 12, with Pastor Todd Jarman officiating. Interment was in the Hepzibah Cemetery. Condolences may be extended to the family at www.perinefunerals.com.
The Perine Funeral Home is honored to serve the Morgan family.