Submitted by Rosalyn Queen
The Progressive Women's Association has announced that the following women will be honored at the annual Celebrate America luncheon to be held at the Uptown Event Center on Oct. 28 at noon.
These women are being honored for their achievements but most importantly for their contributions through volunteerism. These women are involved in projects that make a big difference in our community. 
If you want to attend this celebration of these wonderful women, RSVP by Tuesday. Call 304-624-6881 or email uptowneventcenter2014@gmail.com.   
As always, our most sincere thanks go to Davis Funeral Home for helping the PWA make this event special for these wonderful women.
Maria Lucente Bailey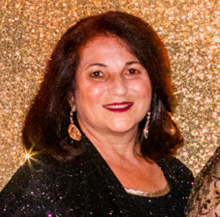 Maria Lucente Bailey has raised her family in the heart of Clarksburg, instilling the pride of Italian traditions at the core of their upbringing. She is the granddaughter of the late Sam and Rose Lopez and Frank and Daisy Lucente, and the daughter of the late Joe and Velma Lopez Lucente. Velma was celebrated as the WVIHF Mother of the Year. Maria's grandfathers were immigrants from San Giovanni in Fiore. She learned Italian traditions alongside her four sisters: Jo Anne McNemar, the late Teresa Lucente, Regina Lucente, and Valerie Kubancik. Married to Tom Bailey and proud parents of Jamie Jo (husband, Randen McDonald), Thomas (wife, Valerie Guido Bailey), and Marissa, she is a happy "Nunna" to three beautiful grandchildren: Joseph and Bailey Rose McDonald and Charlotte Grace Bailey. 
Maria is a dedicated Harrison County teacher of 39 years, currently teaching preschool at Simpson Elementary. An avid volunteer for the WV Italian Heritage Festival and mother to Regina Maria XLIII, Maria enjoys making fritti in front of the festival office each month and celebrating her heritage during Labor Day weekend in the streets of Clarksburg, dancing the tarantella with her loved ones.  Now, she proudly passes down Italian traditions to her grandchildren. 
Her passion for event decorating flourished during the latest WVIHF, as she created beautiful decor for the two recent WVIHF Galas and Queen's Dinner. She designed Regina Maria XLIII's red gown train. She is honored to be joined by fellow Italian women for the celebration. 
Marissa Maria Bailey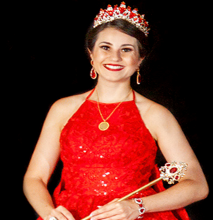 Marissa is a Clarksburg native and is the reigning Regina Maria XLIII of the West Virginia Italian Heritage Festival. Marissa is the daughter of Tom and Maria Lucente Bailey, granddaughter of the late Joe and Velma Lopez Lucente and Jim and Dot Bailey, and great-granddaughter of Sam and Rose Scott Lopez and Frank and Daisy Devono Lucente. 
A three-time summa cum laude graduate of West Virginia University, she carries a master's in integrated marketing communications, a bachelor's degree in strategic communications, and a bachelor's degree in musical theatre. Marissa attends and cantors at All Saints Catholic Church and is a member of the Sons and Daughters of Italy in Morgantown. She recently began her career as a special events coordinator for WVU Medicine.  
Marissa has attended every WV Italian Heritage Festival since she was born, learning traditions from her grandparents, aunts, parents, and siblings, Jamie Jo McDonald and Thomas Bailey.  She started out performing on the Main Stage at age 2 and has been performing on the Main Stage every year since.  At age 16, Marissa co-initiated a duet show on the Main Stage with a live orchestra, singing traditional Italian music. This show continues today.  
Her family has been involved in the WVIHF since its inception, volunteering at booths, fundraising, selling vegetables, cooking steak sandwiches, driving in the parade, preparing the streets, and decorating for the Queen's Gala and Queen's Dinner. 
Her Italian heritage remains at the center of her life, shaping her into the young Italian woman she is today. She is proud to be surrounded by a strong Italian family who passed down the traditions and pride for their heritage that Marissa continues to live today. 
Tina Marie (Benninger) Cullen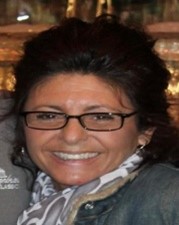 Tina was born and raised in the Italian-rich North View section of Clarksburg.  This is where the pure love for Italian culture, in every aspect, was a simple given. Tina Marie was taught Italian traditions at an early age by her grandmother Mary.  She is the daughter of Arch N. Benninger and Angie Veltri, also both of Clarksburg. She is the granddaughter of Thomas P. and Mary C. (Marra) Veltri.  Her great-grandparents were proud immigrants from San Giovanni in Fiore in Italy. 
Tina is a school nurse of nine years for the Harrison County school board and has worked at Norwood Elementary in Stonewood for the past eight years. While at Norwood, she has headed the school backpack program where she worked in conjunction with several of the local churches and charity groups in the community. Tina would ensure the less fortunate in school would go home weekly with healthy foods and necessities to get them through the weekend or holidays.
Tina's grandmother instilled in her a strong sense of helping and volunteering in the community however she is needed.  Tina has two sons that she is very proud of, Alex Michael and Anthony Joseph DeMary, of which both are remarkable examples of their moral and cultural raising.  
Tina says, "please take much pride and joy in the small things, for one day you will look back and realize they were the big things." Tina treasures this opportunity to share a part of her Italian family and feels deeply honored to be among these beautiful Italian ladies. 
Tina is married to Kevin Cullen and they reside in Clarksburg.
Lisa DeMarco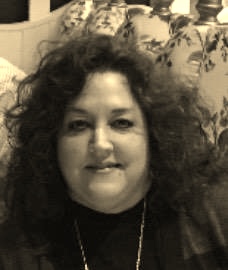 Lisa DeMarco lives in Shinnston with her husband Sam. They have three children and two grandchildren. She taught in the Harrison County school system for 34 years where she was involved with volunteer organizations such as Lincoln High School's Angel Luv Program and the Prom Princess Program, which was founded by her daughter Kendal.
Lisa has also served in numerous volunteer capacities in her community. She served on the Lowe Public Library Board of Directors, taught religious education classes, and organized special programs at St. Ann's Catholic Church. She has been a member of various clubs and organizations that served Shinnston. She is currently enjoying retirement by babysitting her 3-year-old and 18-month-old grandchildren.
Mary Helen Hess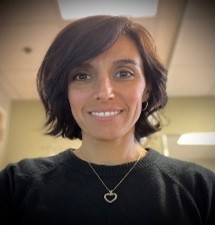 Mary Helen was born and raised in Harrison County. Mary Helen was born Mary Helen Shields to John and Mary Shields of Stonewood on March 20, 1979. She is the oldest of five children, three girls and two boys.  
Growing up Italian Catholic meant many fun traditions throughout the holidays and through the church. There were always gatherings with many aunts, uncles, and cousins for a celebration. She attended St. Mary's Grade School and graduated from Robert C. Byrd High School.  
Just before graduation, President Bill Clinton came to RCB to host a town forum on education, and she was asked to provide the introduction.  Meeting the president was a surreal experience and one that she will remember forever.  
Mary Helen was crowned Regina Maria XX at the 1999 Italian Heritage Festival.  Her parents brought her to the first festival in a stroller at just a few months old.   
After completing prerequisites at WVU, she was admitted to the physician assistant program at Alderson Broaddus College and graduated in 2004. It was there that she met her husband, Ned Hess, and they married in 2004. Mary Helen has two children, Juliet, who was born in 2008, followed by Joel in 2013 and Anthony in 2015.  
Her first job as a physician assistant was at MedPoint Urgent Care in Bridgeport.  From there she worked in the urology department at Ruby Memorial in 2006.  She worked there for eight years before working at the VA hospital, where she is still employed as a urology physician assistant.  It is a small hospital so getting to know many of the staff and having regular patients makes it a wonderful place to work.  It gives her great joy to serve our veterans.  
She states that she has not done many notable things in her life but is so very honored to have been chosen to be a part of this group of women and hopes to continue to be a better person who gives back more than she takes.
Laura Kennedy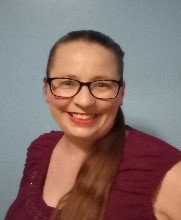 Laura Kennedy is a project engineer with Dieffenbauch & Hritz Engineers.  She earned a Bachelor of Science in Civil Engineering from West Virginia University in 2004.  
As contributing to the local community is important to Laura, she has served in various organizations and teaches children's church at her local church. She is also a published author of two children's books, "Mary Don't Be Afraid" and "Pat's Van Goes Splat:  A Lesson in Honesty." 
Laura was born in Bethesda, Maryland to Hobert Jr. and Jane Corley. Her parents moved back to West Virginia to raise their children in Elkins. Laura is descended from the Martelli and Falcone families of Abruzzi, Italy through her paternal grandmother. She is the devoted wife of Ryan Kennedy and loving mother of Henry, Marguerite, Annabelle, and Abigail Kennedy.  
Gina Marie (McNemar) Hasty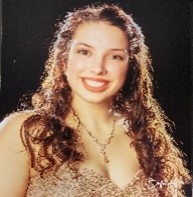 Gina Marie (McNemar) Hasty is a 25-year-old Clarksburg native, who now resides in Preston County with her newlywed husband Mike and their son Christian. Gina is the daughter of Melissa McNemar and David McNemar, and has two siblings, Hannah Jo and Brent McNemar. Gina is a 2015 graduate of Liberty High School and United Technical Center. 
Gina grew up not only attending but participating in the West Virginia Italian Heritage Festival throughout the years. Gina first served as a princess on the Minor Court in 2003 and then again on the Senior Court of Regina Maria the 40th in 2018 under Queen Miranda Lang.  
Gina's Italian heritage stems from her mother's side of the family.  Gina's second great grandparents, Salvatore "Sam" Perri Jr and Rosa (Laratta) Perri both immigrated from Italy in the early 1900s from the San Giovanni in Fiore area of the Calabria Region of Italy, making Gina fourth generation Italian American. 
Since graduating high school, Gina worked as a medical assistant at the Mary Babb Randolph Cancer Center in urology oncology and left there in 2018 to pursue a career in law enforcement. Gina graduated from the State Police Academy in 2019 and worked as a law enforcement officer until March of 2022.  In 2021 Gina was named Preston County Law Enforcement Officer of the Year by those in her community   
Gina also started a Shop with a Cop Program for her department in 2021 and was able to raise $3,500 for the program. They were able to take 13 kids from around Preston County on a $200 shopping spree for Christmas and celebrate with a Christmas party afterward. The funds left over from the program were used to help others in her community in various ways such as helping a local family that experienced a devastating house fire in February of 2022. 
Gina has made it her mission to live her life to the fullest while fighting for the things she cares about and helping others while doing so. Gina hopes that her passion will inspire others to do the same. A quote from a notable woman in history that has always resonated with her is "Fight for the things that you care about but do it in a way that will lead others to join you"- Ruth Bader Ginsburg. 
Trish Moore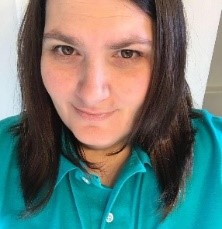 Over the years Trish has been active in the community where she has volunteered her time with a few organizations that are near and dear to her heart. 

Early on she volunteered with the Shinnston Emergency Squad and helped with the American Cancer Society Relay for life, as well as at her church where she sang in the choir. She also helps friends, neighbors, and family any time that they need her.  
In 2015 she started fostering with Pet Helpers Inc. where she has fostered over 70 kitties until they found their Furever homes. During that time, she helped with fundraisers and more recently helped establish one of the most successful fundraisers on the Pet Helpers Fundraiser Raffle page on Facebook. 
Over the years she has assisted with many events from feeding the community on Thanksgiving and food drives to feeding those in need to help with the community garden.
She is also an adult leader with her son's Cub Scout Pack, Pack 59 Shinnston, and has been a volunteer since 2018.  Last year she assisted in establishing a Girls Cub Scout Pack 159 which has been very successful in Shinnston and has done several volunteer projects for the community.  
Volunteering has been a very special part of her life and has been very fulfilling and she hopes to continue down this path for years to come. 
Trish lives in Shinnston, where her husband owns and operates a small family business. She lives with her husband Eddie and son Landon.
Julie Pratt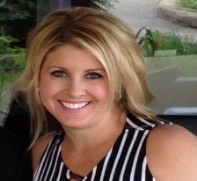 Julie Pratt is a native of Steubenville, Ohio, and the daughter of Rosemary Mascio. After earning her bachelor's degree from Saint Mary's College and her law degree from the Cleveland State School of Law, she enjoyed a diverse professional career that enabled her to travel throughout the United States, Canada and Costa Rica. She practiced law in Ohio before joining an international consulting firm where she worked in procurement and as a business consultant.
She currently owns and operates Pratt Mascio Self Storage in Bridgeport. Julie is active in her community and is a past president and the current president-elect for the Kiwanis Club of Clarksburg. She also serves on the board of the Harrison County Chamber of Commerce and participates on the Chamber's Ambassador's Council.  
She is a "Glammy" to her grandsons Brock and Victor and resides in Bridgeport with her husband Jeff.
Leslie Pruitt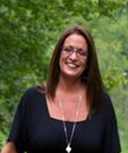 Leslie is a lifelong resident of Harrison County where she started her long-time career as a court reporter right out of high school at age 19.  She was employed by the Supreme Court of Appeals of West Virginia and worked at the Harrison County Courthouse for 36 1/2 years.  She retired in 2021 from this position and still works for other reporters and helps them out when needed. 
Leslie loves traveling to other counties and working for judges.  Being proud of her Italian Heritage, she tries to observe all the Italian customs that have been taught to her over the years, whether it's preparing the seven fishes on Christmas Eve, making Easter bread, making Pita Piatas and frittis and until Covid, having the traditional Sunday pasta dinners at her home.  That quickly changed to to-go orders!  
Leslie served as Regina Maria the VI of the Italian Festival and participated in pasta cook-offs. She even won for my Pasta Fagioli.  Leslie's mother, Rosalyn Queen, was one of the original creators of the WV Italian Heritage Festival.   Her father, Fray Queen, was a magistrate serving Harrison County for over 25 years until he retired. 
Leslie is a member of the Immaculate Conception Church and the Clarksburg League for Service and has volunteered with several programs and charities especially those including veterans. 
Leslie is married to Dixon G. Pruitt, who is retired from the Army and currently a lieutenant for the Harrison County Sheriff's Department; they enjoy hiking sections of the Appalachian Trail, camping in their Shasta trailer, riding their Harley, and volunteering and supporting as many small towns and communities as possible. 
Leslie is very proud of her long work history, her Italian heritage and especially her family.  She is honored to be nominated by the PWA for their Italian Women of Distinction Award.  
Amy Romano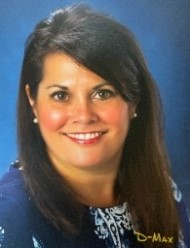 Amy grew up in Connecticut and worked in Boston, the Washington, D.C. metro area, and the greater New York City area before settling in West Virginia.  Amy attended Choate Rosemary Hall in Wallingford, Connecticut, where she was on the Dean's List and recipient of the Joseph P. Kennedy Scholarship for excellence in academics. Along with Amy's many academic accomplishments, she also lettered in three sports and was co-captain of the women's varsity ice hockey team. She attended Rutgers in New Jersey, where she graduated with a Bachelor of Arts in economics with a minor in psychology.  
Amy stays active with the community: Community Emergency Response Team, director, trainer; Emergency Services Council for the City of Bridgeport, board member; emergency medical responder, nationally certified; Local Emergency Planning Committee board member; and Greater Federation of Women's Clubs Juniorettes, to name a few.   
She has worked for WVU Medicine since January 2022 as a physician liaison covering the entire state plus portions of four surrounding states. At present, she is also the manager of operations at the Law Office of Michael J. Romano, her husband of 22 years.  They have a daughter, Emma, a sophomore at the University of Arizona and a son, Michael, a sophomore at Bridgeport High School.