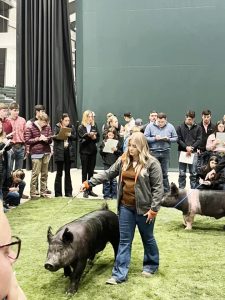 By Stephen Smoot
In response to confusion expressed by citizens and the media over the past week, Harrison County Commissioner David Hinkle expressed unequivocally that the county commission has not part in the currently controversial municipal fire fees. 
On Oct 9, residents in the southern part of the county received bills for $150 fire service fees. Commissioner Patsy Trecost told West Virginia Metro News "We're questioning, what are they even talking about. And it turns out Stonewood and Nutter Fort have sent out to all areas they cover a $150 service fee."
He added that "they proved it was legal per legislation and the 1982 vote of the Harrison County Commission at that time."
In the Oct 25 Harrison County Commission meeting, Hinkle explained that a misunderstanding exists where people believe "we approved this fire tax in 1982 and we have never approved a fire tax."
Hinkle added "Harrison County does not have a fire tax or a fire fee . . . or any kind of board to collect a tax," and "we are not responsible for any municipality collecting a fire tax."
He also questioned if municipalities could legally collect the fee outside of city or town limits. Furthermore, Hinkle stated that the county never approved collection of a fire fee outside of the original $25 in 1982.
"It's strictly a municipality issue," he concluded, "it's not a commission issue."
The meeting opened with the Lord's Prayer and the Pledge of Allegiance, Susan Thomas, county commission president, leading the prayer, and all joining for the Pledge.
Commissioners discussed the Emergency Medical Services Enhancement Fund money now available from the West Virginia Department of Health and Human Resources. The State Legislature approved funding assistance to all counties to give temporary salary enhancements to EMS responders. 
Harrison County received $125, 581. 40 for the salaries of EMS. Just over $18,000 will be used for crisis response services or support of first responders." Some other counties will apply these monies toward crisis response training.
Next, Kyle Kidwell, Future Farmers of America advisor for South Harrison Middle and High Schools, came to request assistance for four FFA members to attend a national conference in Denver.
Students were invited to the National Western Stock Show to compete in the National Livestock Judging Competition. Kidwell described it as "the most prestigious national livestock judging for youth." He added that it's an opportunity to both earn the title of national champion and also to examine superior cattle. Kidwell claimed that cattle from the Western United States are superior and that the students could learn more through hands-on examination.
"It's really going to help with their leadership development, their public speaking development as well," he noted.
Four students each must pay an entry fee of $250 and also pay for transportation, food, and lodging. The FFA requested $5,000, but had already raised $1,000 in donations with more fundraisers planned. "We don't mind spending what we've raised at all," Kidwell told the commission.
Commissioner Trecost commented "it's a great community program." Thomas added "I concur with Commissioner Trecost. You guys do a great job out there."
Next came a spokeswoman to request an authorization to apply for a grant "to erect and install lighting at the Summit Park softball field." The project received a cost estimate ranging between $195,000 and $205,000. Lights would illuminate the "one big field at the main level." No lights currently exist at the field.
Two grant opportunities exist. One application will go to the Youth Development Foundation. It does not require a match, but tangible community support improves the chances of the application. They will also apply for a land and water conservation grant that does require a 50 percent match.
Trecost shared that "our golden rule is that a 75-25 match is free money." He recommended offering a 25 percent match for the Youth Development Foundation grant application. Trecost explained it is preferable to offer 25 percent now to avoid paying 50 percent later. That "would be free money for us," he reiterated.
Hinkle asked if the match would come from the parks and recreation fund or the general fund. It would come from parks and recreation and that fund has sufficient money to cover it.