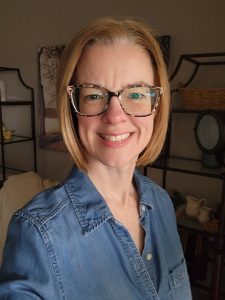 By Kara Linaburg
On Thursday May 4, Girls Night Out kicks off the season at Home Style LLC on 604 Pike St. in Shinnston.  "We've been doing them for years now," owner Amanda Sayers said of the Girls Night Out summer  series.
She said that the May 4 theme is "shopping and sweets. "So we'll have shopping here at Home Style, and Megan Oliverio from Sweet Events will be here with her desserts," Sayers said.
Oliverio of Sweet Events in Bridgeport is one of the special guests joining Sayers at her store for the events. "It's a summer series," Oliverio said. "So, it's always something she does in the summer. It's always a Thursday evening and each of them are usually themed."
Oliverio said that May 4 is "kicking off the summer," and ladies can bring a friend or two for shopping, specials, refreshments, and perhaps win prizes.
She said that each event is fun and themed, but the one for locals to watch out for is July 6. "The July one is the one that we really put our heart into because it is a fundraiser for the Humane Society (of) Harrison County. So with that event we go all out," Oliverio said. She is an animal lover and said that having the Humane Society there makes it special for her.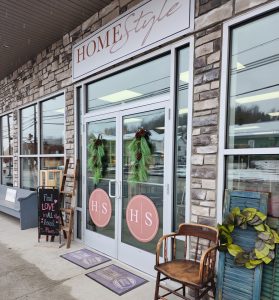 "There's dinner, and I usually donate a dessert," Oliverio said. You make a donation, and you can have dinner with us and then we both have raffles, and all the money goes to the Humane Society. We both have sales and the Humane Society will be there and will have adoptable animals. It's a big one."
"Our hope is to get as many animals adopted that night," Sayers said. "And then we have different donation jars and things like that, and all profits from all those donations goes to the Humane Society, and Megan and I usually give a portion of our proceeds as well. It's just an event that we love to do. It's one that's near and dear to our heart just because we're big animal people."
Dates for the Girls Night Out series are as follows:
May 4 from 5-8 p.m
June 1 from 5-8 p.m
July 6 from 5-8 p.m