By Jim Hunt
Living in West Virginia, we often overlook some of the most interesting places and head off looking for adventure in our adjoining states or beyond. While many people enjoy West Virginia's outdoor recreation activities and there is no question that we have more than many other places, we also have some of the most interesting cities and small towns scattered throughout our beautiful state. As someone who has been able to visit most of the cities and towns in our state, I want to point out some of my favorites and encourage you to take some time and visit these Amazing cities and towns.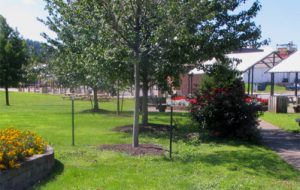 A perennial favorite of mine is Buckhannon, located in the heart of central West Virginia. As you drive into town, you are met with a beautiful mural across the street from the Upshur County courthouse, a beautiful brick structure kept in impeccable shape. The Main Street business district is one of the most visited downtowns in the state and almost every storefront is filled with interesting shops and restaurants. The campus of West Virginia Wesleyan is a picture of what a small-town college campus should be, and admiring the trees and red brick buildings can take up much of an afternoon. Jawbone Park is next to the downtown area and is usually buzzing with activity, from a farmers' market to families playing on the well-kept, green grass. If you can go during the Strawberry Festival, you can also sample some of the delicious foods and desserts and take part in a decades-long celebration.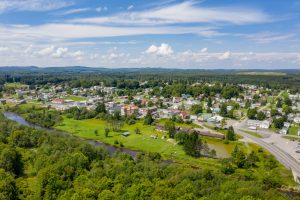 The towns of Davis and Thomas are other hidden gems in West Virginia. Located in the mountains of Tucker County, these quaint towns have seen a rebirth and are a popular getaway for those in the District of Columbia and Maryland. There are several craft breweries and restaurants in both towns and the grocery stores have some of the best assortments of beer compared to towns many times their size. Located next to several ski resorts, Davis and Thomas have developed into a year-round destination area and there is not a bad time to visit. For West Virginians, Davis and Thomas can make a great weekend escape or a weeklong adventure. There are many rental cabins available throughout the year, but it is best to plan ahead since more and more people are discovering these two places. 
Along the Ohio River in West Virginia sit several interesting towns and a weekend or day trip can turn into a small-town lover's idea of "Almost Heaven." New Martinsville in Wetzel County is a beautiful river town and driving around gives you a look back in history at some of the architectural gems, lovingly restored along the river. I've had many great visits to New Martinsville and most included a great meal and some quiet time watching the tugboats and barges on one of the iconic rivers in America. St. Marys is a town in Pleasants County that also makes the most of its location along the river. It is said that the founder of the town, Alexander Creel, had a vision of Mary, as he passed the site of the town on a boat going down the Ohio River. No visit to St. Marys is complete without seeing the freight train that travels down the middle of 2nd Street each day in a fast-disappearing remnant of a bygone era.
This barely scratches the dozens of interesting cities and towns in our beautiful state, and I will be highlighting many more in future columns. If you are looking for an Amazing weekend, explore the Amazing cities and towns of West Virginia. You won't be disappointed!