By Maralisa Marra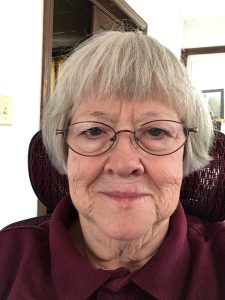 City Clerk and owner of Shinnston's beloved Gillum House Bed & Breakfast, Kathleen Panek, or better known as Shinnston's cheerleader, has dedicated the greater portion of her life to serving the Shinnston community.
Her unceasing love and dedication to the betterment of the city is infectious. Not only is she a leading advocate in what Shinnston has to offer the world, but she is an advocate for what the Mountain State brings to the table, as well.
In 1996, Panek and her husband purchased the Gillum house from the Harris family who were the heirs after the Gillums. Panek said she knew she eventually wanted to own a bed and breakfast.
"I walked in that house, and it screamed, 'Stop looking. I'm yours,'" Panek said.
Ever since, she has hosted guests from all over the world—France, England, North Wales, Germany, Spain, Hong Kong, Singapore, Canada, Mexico, and the list continues.
The Gillum house was built in 1912 and purchased by Troy Gillum in 1918, according to Panek. She has made it a point to keep the house's roots alive. There are three rooms each with a significant name: The Gillum Room, Rosi's Room, and The Harris Room. The Gillum Room features the original clawfoot bathtub in its ensuite bathroom while Rosi's Room is named after the Gillum's third and last child who was born in there during the war years. The Harris Room pays tribute to the Harris family who purchased the house from the Gillum family.
As Panek devotes attention to opportunities available in Shinnston and West Virginia, she takes guests to explore the city of Shinnston and surrounding areas such as wineries, trails, and state parks.
Not only does Panek show guests what makes Shinnston so special, but she makes sure all of the food she serves is locally grown and harvested. She purchases eggs and honey as well as meats from locals. She also said she sells mugs thrown by local potter Riffle Pottery out of Cowen, as well as West Virginia Fruit and Berry jams and jellies.
"I try to promote West Virginia as a whole," Panek said, "I've done a lot of roaming around, so I know where to tell people to go [in West Virginia]."
Panek also grows a variety of herbs and fruits in her own garden to serve.
The Gillum House just celebrated its 26-year anniversary on July 3.
Aside from being Shinnston's innkeeper, Panek finds the time to volunteer through many other outlets. She previously served on City Council and religiously attended every council meeting and still does. Since 2009, Panek has also served as Shinnston's city clerk.
She attends all the Municipal League conferences and said, "I close for the days that I'm going to be out of town at a conference. I just shut down the place [The Gillum House], and I do what needs to be done for the city." Panek runs every municipal election and makes it a point to work all the other elections held, as well.
Panek is a current member of the Shinnston Garden Club and the Woman's Club; she is a past president of both clubs. She also fits in an hour each week for St. Ann's Blessed Margaret of Castello Adoration Chapel.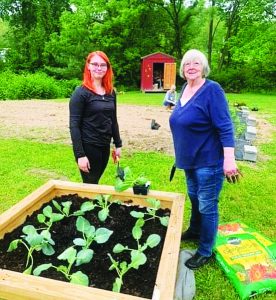 Panek is a member of the base team of the Shinnston Community Garden, which donates all produce to The Lord's Pantry.
"The involvement with the community garden is something that I'm fairly pleased with," she said. "Everything that is grown and harvested gets weighed, logged in, and then taken over to The Lord's Pantry, and they distribute it."
She is also a lifetime member of the Shinnston Historical Association.
"I'm everywhere," she said.
Panek also donates to and supports school fundraisers and purchases fruit from Lincoln High School's band.
Panek said she spearheaded the B&Bs for Vets program in Shinnston and took it nationwide in 2010. According to the website, "The B&Bs for Vets program is designed to thank our nation's veterans and active military for their service. This program has been in operation for 14 years and during that time Bed & Breakfasts, Inns and other unique lodging properties across the United States and Canada have offered thousands of complimentary room nights to active-duty military and veterans."
Participating lodging professionals provide free lodging for one night on or around Veterans Day. Panek began the program in Shinnston in 2008.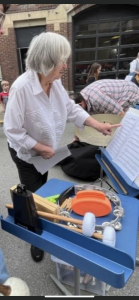 She also finds time to serve on the advocacy committee for the National Bed and Breakfast Association, and she is a board member and treasurer of the North Bend Rails to Trails Foundation.
Aside from everything else, Panek has been a member of the Shinnston Community Band since 1996, and in December of 2021, she joined the MCPARC Community Band of Marion County.
"I push Shinnston as much as I can," Panek said, "I support everything I can."
Past Shinnston City Manager Amy Wilson reflected on Panek's service to the community.
"One of the things I admire most about Kathleen is her love for our community and our state," she said. "When I first met her, she proudly declared herself as the city's point of contact for tourism, recreation, and hospitality, providing resources, positivity, and assistance any way that she could. She's such a selfless, dedicated advocate not only for the City of Shinnston, but for the state of West Virginia."