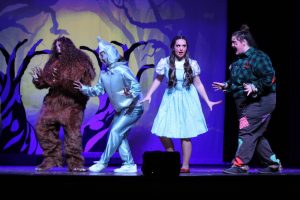 Lincoln High School's drama department is presenting The Wizard of Oz on Friday, Saturday and Sunday. Doors open at 7:30 p.m. on Friday and Saturday and at 10 a.m. on Sunday.  Tickets are $7.50 for students and $10 for adults.
Students from Big Elm Elementary School will play the munchkins, said Lincoln's secretary, Marcia Corder.
Tickets may be purchased at the door.
– Mary Heinrich