By Erin Beck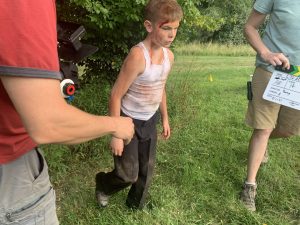 "Lilac Gulch: An Appalachian Fairy Tale," a short film by local film production company, BIG THINK PICTURES, in collaboration with The Vintage Theatre Company and Geminye Studios, has been accepted into the seventh annual Ocean City Film Festival in Ocean City, Maryland. 
"The director, Jason A Young, is the owner and operator of the Vintage Theatre Company and has been to Shinnston many times over the years with their improv group 'The Fearless Fools' and their Shakespeare troupe 'The Rustic Mechanicals,' said Christopher Swann, writer and producer of "Lilac Gulch." Big Think Pictures is a locally grown production company, owned and operated by West Virginia native Swann. 
The film festival will be March 2-5 and includes 70 independent films from around the world. Included in the festivities are parties and Q&As with the filmmakers, workshops with industry experts, and happy hour events. 
"Big Think Pictures strives to make true Appalachian art and one of the ways that we kept true to that mission is having our principal shooting location on a small family owned farm just outside of Lumberport," Swann said. "We are all local artists who dedicate ourselves to promoting Appalachian culture in every aspect of our creative endeavors."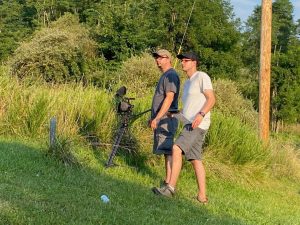 "Lilac Gulch" is the story of a runaway 12-year-old boy and his childhood imaginary friend as they traverse the untamed wilds of the Appalachian countryside on a magical quest for a place where parents never die. Swann aimed to fill the story with adventure and wonder. He says "Lilac Gulch" is a tale of grief, loss, and ultimately hope viewed through the lens of childhood.  
"'Lilac Gulch' is an endearing love letter to West Virginia," said Jason A Young, the film's director. 
Headlining this year's festival is a live performance by legendary filmmaker John Waters.  Complete information about the festival, including a list of films, parties, Q&As, and events is available at OCMdFilmFestival.com. Passes are available for one day of films and parties, four days of the festival, and tickets to the John Waters' show. Also listed on the website are special, off-season hotel rates for festival goers. 
"Traveling to Ocean City is incredibly affordable this time of year, even more now that our hotel sponsors are offering festival attendees discounted rates," B.L. Strang-Moya, creative director of the film festival, said. "These are waterfront rooms in major hotels that are booked solid in the summer season."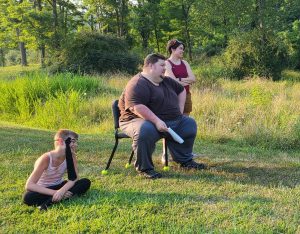 The festival is an initiative of the nonprofit Art League of Ocean City that produces the festival annually, along with broad support from the Town of Ocean City, Maryland, Ocean Downs Casino, The State of Maryland Film Office, and the Ocean City community. The Art League of Ocean City is a nonprofit organization dedicated to bringing the visual arts to the community through education, exhibits, scholarship, programs and community art projects.
The films have not been rated, and some feature adult content. 
More information is available by calling 410-524-9433.