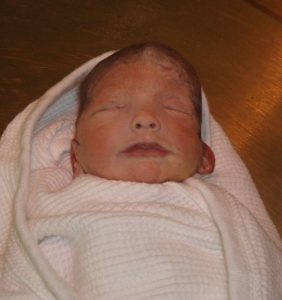 Luka Cash Bunnell
Luka Cash Bunnell, infant son of Mark and Kassaundra "Kass" Bunnell of Fairmont, passed away on Saturday, October 28, 2023 at home.
In addition to his parents, he is survived by one sister, Avalyn "Rosie" Bunnell; one brother, William Kinglsey Todd; paternal grandparents:  William "Pappy" "Bill" Bunnell of Wyatt and Nora "Nani" Lee Price Harris of Mannington; maternal grandparents:  George "Papap" Todd and wife Michelle "Nana" of Mannington; Jennifer "Mimi" Rebecca Todd-Ferguson and husband Mike "Papap" of Fairmont; maternal great grandparents:  William and Judy Keplinger of Worthington and Janice Todd of Reynoldsville; paternal great grandmother, Rebecca "Becky Great-maw" Price of Mannington;  three uncles:  Adam Bunnell and wife Helena "Aunt Kay" of Hepzibah; Genghis Harris of Mannington and Chris Weaver of Grafton; one aunt, Victoria Hamilton of Mannington and several other aunts and uncles.
Luka is preceded in death by his paternal step grandfather, Drexel Karl Harris, maternal grandfather, George Eugene Todd; maternal great grandmother, Catherine Rosell Hoye; paternal great grandparents, Eugene and Virginia Caroline Gibbs and maternal great uncles:  Billy Keplinger and Bobby Veith.
Family and friends will be received at Dorsey Funeral Home, 701 S. Pike St., Shinnston, on Tuesday, November 7, 2023 for a Memorial Service from 11:00am until the time of service, 1:00pm with Pastor Dan Atkins officiating.  
Dorsey Funeral Home is honored to be handling the arrangements for the Bunnell family.