The Barbour County Historical Museum and Philippi Main Street are partnering with other local organizations to sponsor the Second Annual Lurch Fest in Philippi on August 6, according to a news release.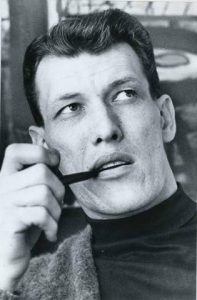 The one-day festival began last year to celebrate Philippi native Ted Cassidy who brought to life the character Lurch in the TV sitcom "The Addams Family."  As part of the initial fest, Philippi Main Street unveiled a life-size statue of Lurch fabricated by Bixby Studios of Morgantown.  The statue will again be on display during this year's festival so that fest-goers can have a picture taken with Lurch. 
The fest will be on Museum Street in Philippi, immediately in front of the Historical Museum, and will spread out onto all the cobblestone roadway in that area plus the open grass area on Bosworth Street. 
Musicians will play from 12:30 until 9 p.m.  High Ground Brewery will again attend this year's fest with a special beer developed for Lurch Fest, "You Rang."  Mountain Man Ax Throwing is booked again because of its popularity last year.  Christopher Cook, the author of an upcoming biography of Ted Cassidy, also plans to attend.  A new attraction this year will be a three-category costume competition.  
Food vendors and craftspeople are currently registering for the limited space.  The vendor registration form may be secured from the Philippi Main Street Facebook page or by calling Tammy Stemple at 304-457-3700, ext. 226.
The Historical Museum will be selling Lurch Fest 2022 t-shirts and a Lurch bobblehead.
For more information about Lurch Fest, visit the BC Historical Museum and Main Street Facebook pages.