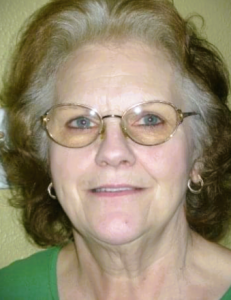 Mae Marie Holcomb
Mae Marie Holcomb, 74, of Worthington, passed away on Thursday, May 25, 2023 at United Hospital Center. She was born in Fairmont on August 14, 1948 a daughter of the late Lester and Bertha Hibbs Ott.
She is survived by the love of her life, Edwin Lee Holcomb, whom she married on March 5, 1968. Mae is also survived by her children, Ellis Lee Holcomb and his wife Bev of Texas; Yolanda Martin and her husband Rusty of Shinnston; and Cassie Swiger and her husband Jason of Worthington; her grandchildren, Ryan Holcomb and his wife Sarah of Lumberport; Cameron and Drayke Martin of Shinnston; and Alli and Maci Bragg of Worthington, as well as her sister, Charlene Keller of O'Dell's Knob.
In addition to her parents, Mae was preceded in death by her brother, Harlan Ott; and her sisters, Margaret and Rosetta Ott.
Mae's number one love was spending time with her children and grandchildren. She could always be found cheering on her grandchildren from the sidelines or at the racetrack. Mae also enjoyed camping. She was a loving and devoted wife who held a deep, personal bond with Jesus Christ.
In keeping with her wishes, no public services will be held. Online memories and condolences can be extended to the family at www.perinefunerals.com
The Perine Funeral Home is honored to serve the Holcomb family.