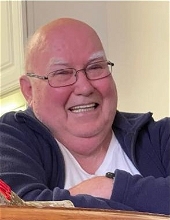 Thomas Carl (Tom) Greaver
Thomas Carl (Tom) Greaver, 83 of Enterprise went home to be with the Lord Jesus Christ at 12:15am Tuesday morning. He was surrounded by his loving family.
He was born May 11, 1940 son of the late Thomas A. and Luvon Greaver of Owings, WV. He was preceded  in death by His brother Bob Greaver of Shinnston. He is survived by his wife: Shirley Irene (Ashley) Greaver.
Two daughters: Cynthia and husband Walter of Reynoldsburg, OH and Kim and husband Mike of Lumberport, WV.
He is also survived by two sisters Karen Cravton of New Smvrna. FL and Janet Dotson and husband Roger of Shinnston and one brother, Dave of Shinnston; along with many nieces and nephews.
He dearly loved his four grandchildren and ten great grandchildren: Isaiah Farris and wife Summer of Sulphur, OK and their three children, Trinity, Patriot, and Honor; Ashley Dytzel and husband of Shinnston. WV and their
three children. Reese. Thomas. and Lincoln: and Abigail Milnes and husband Billy and their four children, Gabrielle, Adalynn, Connor, and Luke, and grandson Devin Decker
Tom proudly served in the U.S. Army as a sniper scope repairman. He retired as a coal miner from the Loveridge Coal Company in Mannington, WV.
He was a faithful member for over twenty years of the Bible Baptist Fellowship Church in Gypsy, WV. His loyalty and faithfulness to the Lord were a solid example to family, friends and all who Tom loved to fish and served
for many years as treasurer of the Shinnston Seniors.
The family wishes to thank WVU hospice for their kindness and care in last months of his life.
Funeral arrangements will be handled by the Harmer Funeral Home in Shinnston, WV. Visitation is Thursday from 2pm to 7pm. The Funeral will be Friday at 11:00am at Harmer Funeral Home. Pastor Dave Luther of Warren, Ohio presiding. Internment at the Shinnston Memorial Cemetery.
Online memories and condolences may be shared at www.harmerfuneralhome.com