By Maralisa Marra
Ferguson Waterworks, the company working on water meter installation in Shinnston, requested a meeting with city officials to discuss complaints city officials have made about the installation process.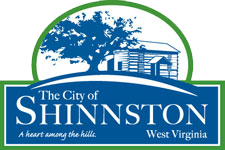 During the City Council meeting June 13, city officials said city workers have had to remedy installation problems and that Ferguson workers are tearing up yards, when Ferguson workers should be responsible for the installation of meters and the restoration of the yards. City Manager Chad Edwards said at the time he planned to contact the company, which is based out of Columbus, Ohio.
The following week, Ferguson Waterworks Public Relations Manager Peg Hall Williams provided this statement: "Ferguson is committed to fulfilling our contract with the City of Shinnston in the safest and most organized manner possible. We look forward to having open and transparent discussions to provide the highest quality of service and ensure the city is satisfied with the collaboration at the end of the contract." 
Asked whether those discussions would be public in open meetings, and about Ferguson's plan to rectify the situation, Hall Williams said, "Ferguson was first made aware of any concerns on June 15 by Chad Edwards, City Manager, following the City Council meeting. We have requested to meet with the city manager. At this time, a meeting has not been scheduled." 
"We are happy to respond to your questions after that meeting when we have additional details," Hall Williams said. "We look forward to meeting with him."
Editor's Note: The meeting was held after deadline for this story, which appeared in print June 30. The Shinnston News is continuing to cover the issue and plans to print another story on this topic next week.