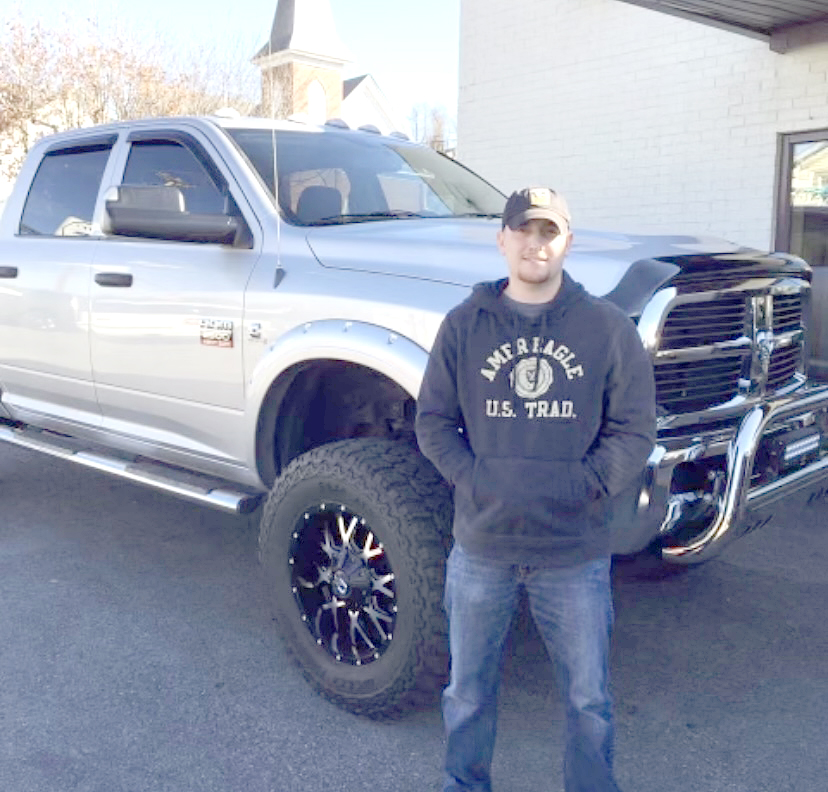 By Maralisa Marra 
Minor's Auto Sales has been serving the Shinnston community and surrounding areas with the best possible low mileage vehicles they can get their hands on for over 38 years. 
"We're thankful to run a business that brings people from all over the state and country into the beautiful and growing city of Shinnston," owner Travis Minor said.
Minor said his parents Brian and Becky Minor began the business, and they started selling vehicles right on their front lawn in Bingamon before moving to downtown Shinnston. 
"They [his parents] didn't have two nickels to rub together back then," Minor said. "Once he'd sell one, he'd make a little bit of money. I think he borrowed just a little bit of money from the bank just to start him out.…as soon as he sold one, he paid that money back and used his little bit of profit he had and then went and bought another one. Then it just went right up from there, and that's just how he kept doing it. Now look where he's at–he created a huge business that is successful."
The first Shinnston location for Minor's Auto Sales was in the old NAPA lot, but they expanded their business and moved to their current location at 129 Pike St. 
Minor said, "I started out 15 years old going to the auctions. He [his dad] just kind of said, 'Here son, go start buying. This is what you need to do.'"
After his parents introduced him to the business, Minor said he suggested to his parents that the business needs to be accessible through the internet to draw some more people into the community from out of state. 
"Because we got such a small, nice little town and nobody even knows about Shinnston [out of state], so I've always tried to bring people in," Minor added. 
Minor said they have had buyers come in from North Dakota, California, Florida, and Texas, among others. 
"They've come from all over the country," Minor said. Some buyers fly into the Clarksburg airport and drive their vehicles back home, according to Minor. 
Now Minor is the general manager, and he oversees all of the day-to-day operations where they specialize in lifted trucks and like-new low mileage vehicles that are "practically new," according to Minor.
"I take these vehicles and I build them. I put six-inch lifts on them. 35, 20-inch rims, sometimes 22s–it just depends. Plus, I sell SUVs and cars, but I always try to sell something that catches somebody's eye," Minor said. "I always try to sell stuff with low miles. I might get something out there that is a little cheaper car for that person that needs it in our community…I try to do a variety." 
Not only does Minor's Auto Sales try to catch the eye of truck lovers, but they provide affordable vehicles for those who need something a little simpler. 
"It's nice to bring outsiders into our town to show them that Shinnston is there, and that Shinnston has a lot of nice little businesses," he added. 
Minor said they donate to all the schools in town, the American Legion, the Lions Club, and Relay for Life, among others. 
They also never hesitate to lend a hand when someone needs a vehicle to ride in for a parade, Minor said. 
"Anybody that needs help in our town, we always try to support," he added. "Remember your best deals happen in Shinnston at Minor's Auto Sales."