B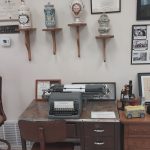 y Kara Linaburg
The Bice-Ferguson Memorial Museum on 400 Pike St. in Shinnston has opened back up for the season through October, according to Debra Herndon, who is in charge of the museum.
"The Bice-Ferguson Memorial Museum was a gift to the greater Shinnston area from people who understood that a community's culture is defined by those who came before," Herndon said.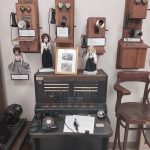 "Those who founded and settled the area, everyday heroes who came to the forefront during the great tornado, our local veterans, and struggles of everyday life are preserved at the museum for the current generation and those to come. As the museum collects
more family stories and artifacts, it will continue to bless and educate."
Artifacts at the museum include antique phones, a switchboard, typewriter, and World War II uniforms. One wall in the museum is covered in newspaper clippings and photos showing the devastation of the Shinnston tornado. A TV sits in the corner playing clips from Shinnston in the 1930s.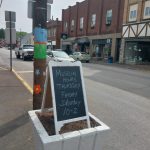 Herndon explains to guests how the switchboard works as well as other artifacts, and said that kids who visit are often amazed because they've never seen a telephone before other than their cell phone or have ever got to touch the buttons of a typewriter. "Many don't know how they work," she said.
Herndon said that visitors to the museum vary from day to day. Sometimes she gets no one, while other times she gets a group. Visiting the Bice-Ferguson is free to t
hose who wish to come and see for themselves, and Herndon said that the museum will be open through October on Thursday, Friday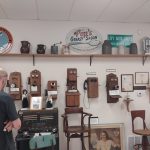 and Saturday from 10 a.m. to 2 p.m. "People can also call or text me 304-677-6650 to arrange
alternate hours," she said.